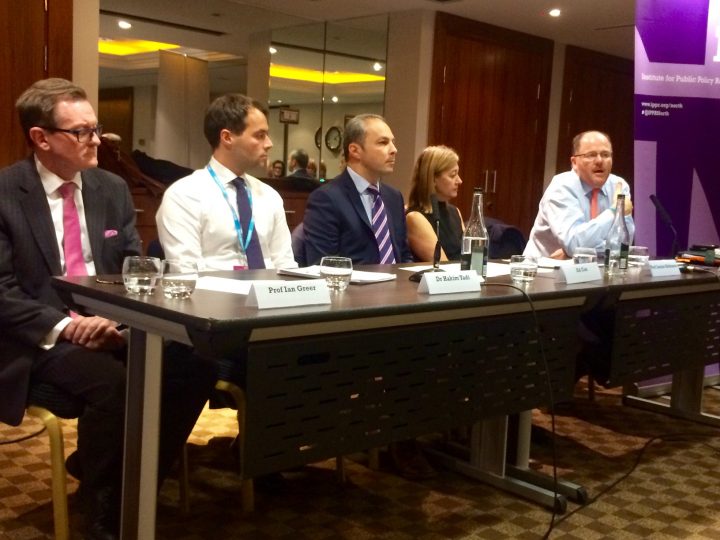 Hakim Yadi blog: reflections on the Conservative Party conference
Dr Hakim Yadi reflects on three days of the Conservative Party Conference in Manchester
13th November 2017
It's that time of year again when I have to reflect on three days of the Conservative government's party conference.
The NHSA was present at a number of private roundtables, fringe events and we hosted our own event with the chair of the Prime Minister's policy unit, George Freeman on the subject of health inequalities between the north and south of England. The event was hosted by the think tank IPPR.
The event was standing room only and like many of the fringe events I attended the northern powerhouse was back on the main agenda alongside Brexit.
Our attendance at the roundtables, fringe events and our own event was the perfect landing for our northern powerhouse partnership report published last week highlighting the need for renewed investment in science and innovation in the north.
Not only were we able to discuss this one-on-one with the Rt Hon Greg Clark MP, but you may have also heard the Prime Minister has renewed her support for science and innovation investment in the northern powerhouse in her closing address.
The NHSA will now work closely with colleagues in the northern powerhouse partnership to position the report and our own submissions as part of the autumn budget statement.