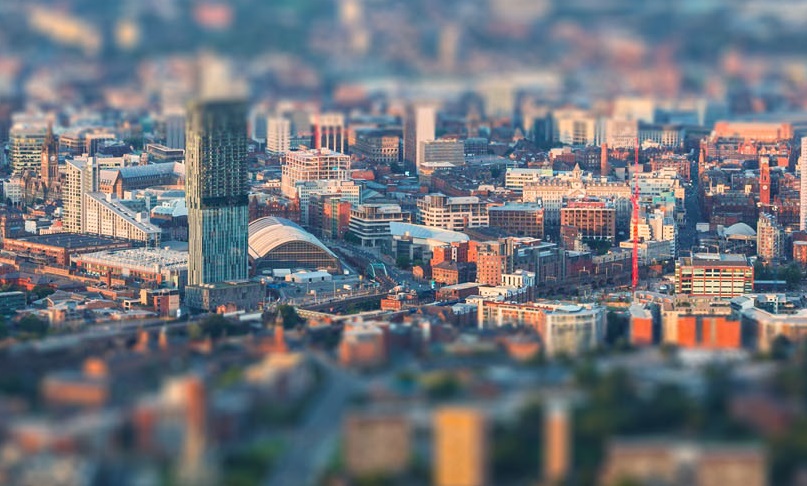 Guest blog: Ethical Innovation
Rory Cameron of Gendius blogs on their cutting-edge diabetes tech
8th November 2018
The Background – Three and a half years ago, the time was right for us (Chris Genders CEO & Rory Cameron COO of Gendius Limited) to realise an idea that Chris had based on his experience of being diagnosed with diabetes at the age of 50. We wanted to provide a way to simplify the 'noise' around the initial diagnosis of diabetes, focus the individual on the things that mattered and help them understand why these things mattered. We also wanted to ensure that any intervention or change to the treatment pathway was tested and proven in terms of efficacy and saving costs.
'If you Google diabetes, you get 356,000,000 results and this makes it so confusing as to what to believe and what to follow. You are also largely left to make your own decisions as to how to manage your diabetes. On average you'll only get about 30min a year with a healthcare professional ie  for more than 525,000 minutes, you are on your own with your diabetes. We saw a need to provide quality, evidence-based information that is relevant to the individual and 'their' diabetes – hence Intellin® was born.' Chris Genders CEO and Co-founder.
Local challenges –The cornerstone of diabetes treatment is based on the 8 Annual Checks. Too many people with diabetes don't know why they are having the individual checks, what their results are and what they mean. With Intellin® we can remind people with diabetes to have the tests and also provide educational content to help them understand more about them.
'In Greater Manchester we know that less than 50% of people with type 1 diabetes and less than 65% of people with type 2 diabetes have all 8 care processes; using the Intellin® system we want to help improve this for the Region.' Chris Genders CEO and Co-founder.
Recognition – Intellin® is an app-based platform. We have won awards with Innovate UK and SBRI to test both the efficacy of Intellin® and cost effectiveness in specific areas of diabetes (Gestational Diabetes and Diabetic Foot Ulcer). We have won awards from Health Innovation Manchester to complete market research with people with diabetes in the Manchester area.
The innovation – We are using fuzzy logic to power our AI engine that uses an individual's clinical history, and how they are managing their diabetes, to predict their risk of developing complications from their diabetes. These complications affect the eyes, feet and kidneys and can also increase the risk of heart attack or stroke. The Intellin® platform then sends specific hints and tips designed to slow the progression of these secondary complications.
Partnerships –Nottingham University (Advanced Data Analysis Centre) are developing our AI engine using their expertise in fuzzy logic. We are also working with the University of Oxford to integrate their UKPDS risk engine (predicts the risk of stroke or heart attack for people with type 2 diabetes) into our platform. We also have agreements with various device manufacturers to link Intellin® to their glucose monitors, insulin delivery devices etc.
Our success – In addition to the awards, we also successfully pitched for funding from Catapult Ventures at the Biohub at Alderley Park. This has enabled us to develop 3 versions of our App; Intellin®, Intellin GDM and Intellin DFU. We have expanded from 2 employees to 5 and we are about to enter a new fund raise with a view to expanding key positions with the company to ensure a successful commercial launch with the NHS followed by roll-out in other countries.
'Our success has all been about taking our experiences from the Pharma industry, the quality aspects, the ethics, the proven efficacy, the working with patients and healthcare professionals to understand their needs and then using innovative technology to shake up (a little gentler then disrupt!) the existing treatment pathways'. Rory Cameron CEO and Co-Founder