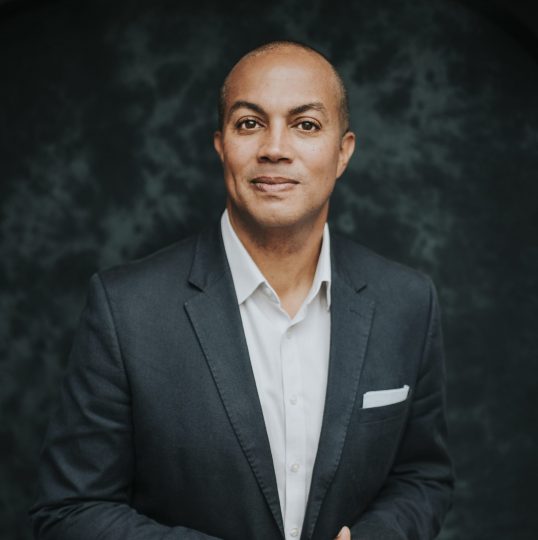 Northern health innovation leader joins NHSA board
NHSA appoints Richard Stubbs to board
20th January 2021
The Northern Health Science Alliance (NHSA) has today announced the appointment of Richard Stubbs to its board of directors.
A prominent leader in the health innovation space across the North, Richard has worked in the NHS for almost 20 years and is Chief Executive Officer at Yorkshire and Humber Academic Health Science Network (YHAHSN).
As a member of the NHSA board, Richard will represent the North's Academic Health Science Networks (AHSNs) and will play a leading role in the strategic direction of the NHSA going forward.
The NHSA is the North of England's health and life sciences cluster, acting as a front door for Northern health innovation, brokering research collaborations, attracting investment, and providing one voice for the region's health research system.
It brings together 10 universities, 10 research-intensive NHS Trusts and four AHSNs, covering a population of 16 million people.
Richard said: "I am thrilled to be appointed as AHSN representative on the Northern Health Science Alliance board. As the North continues to face many health, social and economic challenges, the NHSA's work to address these through health research collaboration, international engagement and acting as a unified voice for the North is more important than ever before.

"We have so much to offer as a region, and I'm excited to play a role in unlocking the potential of the North's health research and innovation strengths as an NHSA board member."
Alongside his role as Chief Executive Officer at Yorkshire & Humber AHSN, Richard is an established member of the NHS Assembly, a national forum that helps shape the delivery of the NHS Long Term Plan. Outside the NHS, Richard is a board member of the Sheffield City Region Local Enterprise Partnership (LEP) and also sits on the advisory board of Healthcare UK. He is a Visiting Fellow at Sheffield Hallam University and chairs the strategic advisory board of its Advanced Wellbeing Research Centre (AWRC), a £14m research institution established to develop innovations that will improve population health and physical activity.
Richard is passionate about levelling up health inequalities and has recently co-authored a report Levelling Up Yorkshire and Humber; Health as the new wealth post-COVID. In 2020 Richard was recognised on the Health Service Journal's Top 50 BAME Powerlist as one of the BAME figures to exercise the most power or influence over English health policy in the next 12 months.
Professor David Burn, Chair of the NHSA board and Pro-Vice-Chancellor of the Faculty of Medical Sciences at Newcastle University, said: "It is with great pleasure that we welcome Richard to the NHSA board. He is a passionate advocate for the North and the incredible assets and talent that we have here. His expertise across the health innovation landscape, his strong leadership skills and his vision for building a healthier and more economically prosperous North align perfectly with the NHSA."
Richard replaces Dr Liz Mear, former Chief Executive Officer of the Innovation Agency North West Coast Academic Health Science Network and now managing director for Leeds Academic Health Partnership, on the NHSA board.
He joins Professor Burn, Dr Séamus O'Neill, Chief Executive of the NHSA, Dame Jackie Daniel, Chief Executive Officer of the Newcastle Hospitals NHS Foundation Trust, and three non-executive directors Professor Sir John Tooke, Dr Kath Mackay and Dr Jonathan Sheffield OBE on the board NHSA board.