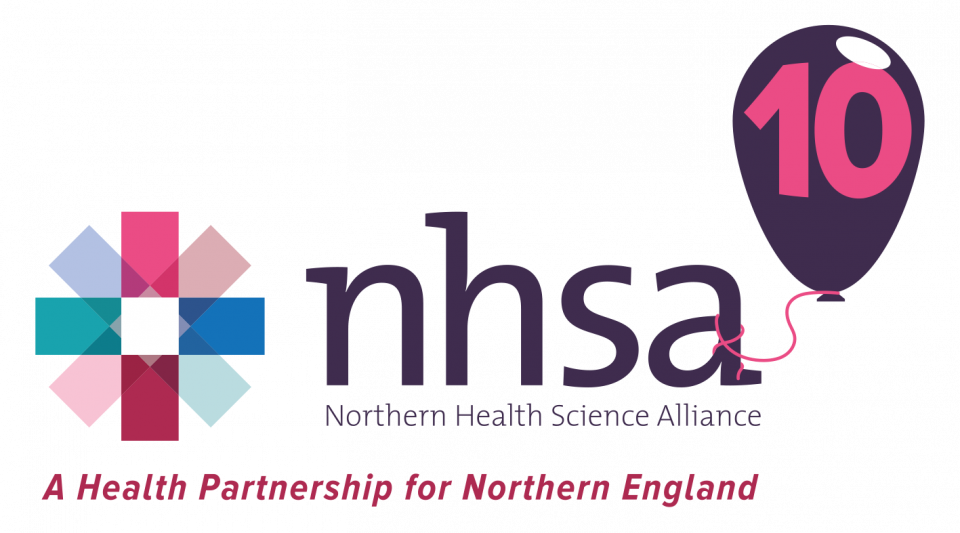 NHSA at 10
Looking back at a decade of the Northern Health Science Alliance
17th December 2021
The Northern Health Science Alliance has come a long way over the last 10 years.
Borne out of a partnership between eight teaching hospitals and eight universities, the NHSA has evolved into the leading life sciences cluster it is today thanks to the world-leading assets and expertise in the North of England.
Our Alliance has now grown into a partnership that brings together 10 NHS trusts, 10 universities and the four Academic Health Science Networks in northern England. Working collaboratively with our members, industry and Government, we broker research collaborations, build expert networks, attract investment, and provide a unified voice for the health research system in the North.
Dr Séamus O'Neill, NHSA Chief Executive, said: "The Northern Health Science Alliance set out with a vision to establish the North of England as a world leader for life sciences and healthcare innovation. Looking back at how far the Alliance has come over the last decade, our members should be proud of the progress we have made during this time.

"The North of England is firmly positioned as an important component of the UK life sciences offer as a global scientific superpower and we have recognition of our excellence on both a national and international scale. There's still so much more that can be achieved but I think it's important to reflect on our successes to date. I'd like to take the opportunity to thank all NHSA members, our team past and present and to our many supporters across the health and life sciences sector."
To mark our 10th anniversary, we look back at some of the many highlights of the NHSA's journey so far below…