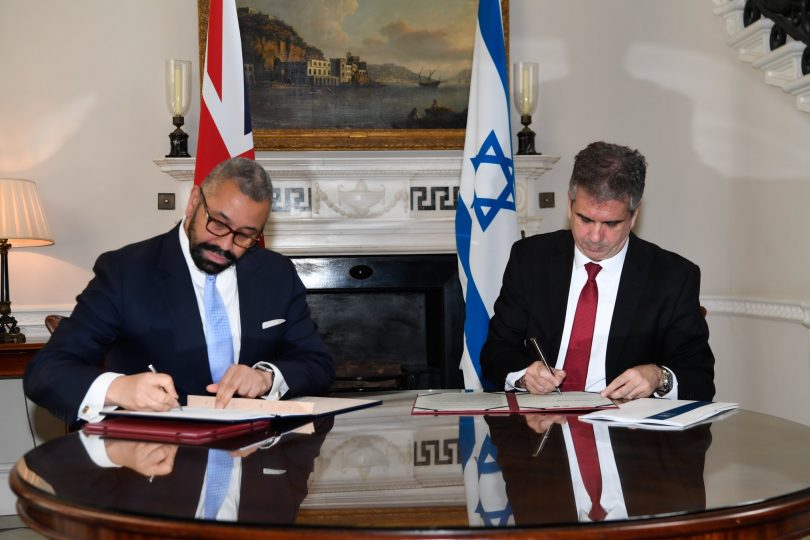 Government pledge support for NHSA partnership to tackle global healthcare challenges
A long-running NHSA collaboration with Israel has been recognised by the UK Government.
23rd March 2023
A long-running Northern Health Science Alliance (NHSA) collaboration with Israel, which seeks to improve healthcare outcomes worldwide through health-tech, has been recognised by the UK Government.
This week, the 2030 roadmap for UK-Israel bilateral relations has been published, which includes the successes of NHSA-led innovation exchanges. The policy paper outlines the Government's commitment to continued successful working with the country and the support for an NHSA-led project.
Israel is a significant partner for the NHS, supplying 1 in 7 of all medicines, saving the UK taxpayer billions of pounds. It has a strong track-record of cooperating with the UK effectively to tackle and address global health challenges.
Since 2017 the NHSA has developed strong ties with the Israeli Innovation Authority (IIA) and the UK Israel Tech Hub. A pan-Northern health-tech gateway was launched in May 2022 following a number of successful visits between the two countries. Pledging to work together to tackle major healthcare challenges and establish long-term collaborations with organisations in the North, the strong NHSA partnership is flourishing.
The Government's roadmap – which formally recognises the success the UK has seen following the NHSA/IIA accelerator partnership- will serve as a 'living' document and through regular high-level engagement, the UK/Israeli relationship is expected to continue to evolve as a more modern, innovative and forward-looking strategic partnership.
We are challenging our NHSA members to collaborate with innovative Israeli companies to solve key healthcare challenges. Our member organisations are being supported to select Israeli start-ups of interest and bid for project funding to run R&D or pilot projects – and 15 companies have now been shortlisted. The organisations will act as real-world living laboratories for the companies to test and improve an existing process, service, or product; or to apply a new process to healthcare for the first time.
Dr Ben Martyn, NHSA Head of International, said: "Israel has a high-innovation economy with some truly ground-breaking tech which has huge potential to improve lives for patients in the UK. The North of England, with its excellence in clinical trials, universities and health research, offers a mutually beneficial environment in which to bring this technology into market."
Hannah Davies, Health Inequalities Lead, said: "A challenge has been put out to innovative Israeli companies to collaborate with NHSA members to solve key healthcare challenges. The links between the North of England and Israel have been further developed thanks to our relationship with the IIA.
"Our partnerships are going from strength to strength, thanks to our shared values, a passion for excellence and driving forward innovation to improve healthcare. We look forward to reviewing the applications and taking the project to the next stage.
The roadmap policy paper can be viewed at https://www.gov.uk/government/publications/2030-roadmap-for-uk-israel-bilateral-relations/2030-roadmap-for-uk-israel-bilateral-relations#health