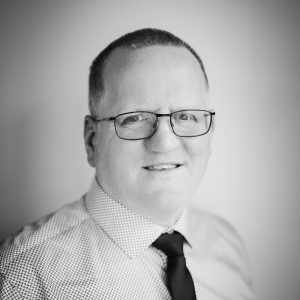 A statement on the announcement of NIHR HealthTech Research Centres
From Chief Executive Dr Séamus O'Neill
15th November 2023
Following the announcement that the NIHR has awarded £42 million to establish 14 new HealthTech Research Centres (HRCs) across England – including five centres in the North of England Dr Séamus O'Neill, Chief Executive of the Northern Health Science Alliance (NHSA) said:  
"I'm delighted that almost £15 million in funding will be coming into the North of England to establish these HRCs. 
"This is very positive from NIHR and recognition of the excellence at scale in the region in HealthTech and Diagnostics.  The NHSA has long advocated for greater public sector investment in the North so that it can mobilise its excellence across health and life sciences.  
"This support for the HRCs has a focus on high-quality support for companies and other innovators working with the health and care services, an interface that is particularly strong in the North and essential to growing our industrial base.  
"These partnerships are how we will move the dial on economic growth ,introduce innovative products and services to the health and care ecosystem and  will drive better jobs, a more resilient economy and the improved life chances we need to reverse the effects of economic inequalities on the health of our population. "We are certain that the concentration of HRCs in the North and the tradition of strong collaborative working between the lead institutions will be an important contributor to the success of the National HealthTech Network.  
"The NHSA very much looks forward to supporting this collaborative working and further helping to facilitate local innovation clusters from next year." 
The HRC scheme replaces the successful NIHR Medtech and In Vitro Diagnostic Co-operative (MIC) scheme, which comes to an end in March 2024. 
The funding will support government priorities including: 
Levelling up across the country. Nine of the 14 HRCs will be based at NHS organisations outside the Greater South East. They will receive the majority of the funding (64%).

 

The HRCs will support the development of innovations that address the most pressing healthcare challenges, including cancer, mental health, neurodegeneration and dementia, ageing, respiratory disease, and cardiovascular conditions.

 

The HRCs will support industry, including small and medium sized enterprises and local innovation clusters, to develop new medical technologies and diagnostics, and increase the chance of adoption in the NHS and other health and care settings. This will further cement the United Kingdom as a leading global hub for Life Sciences.

 

The HRCs will support delivery of the Government's medical technology ("medtech") strategy. Medtech is of vital importance to the UK health and care system, helping people live more independent, healthier lives for longer.

 
The northern HRCs are: 
Lead NHS Organisation
Area of Focus

 

Funding 

Leeds Teaching Hospitals NHS Trust

 

Surgical technologies and rehabilitation

 

£2,999,204

 

Manchester University NHS Foundation Trust

 

Urgent and emergency care

 

£2,998,433

 

Sheffield Children's NHS Foundation Trust

 

 

Children and young people's health

 

£2,998,577

 

Sheffield Teaching Hospitals NHS Foundation Trust

 

Long-term neurological conditions, diabetes, kidney care, women's health, rehabilitation, mental health

 

£2,999,738

 

The Newcastle Upon Tyne Hospitals NHS Foundation Trust

 

Diagnostics for infectious diseases, ageing and multiple long-term conditions and rare diseases

 

£2,992,173

 
Read the full NIHR announcement here