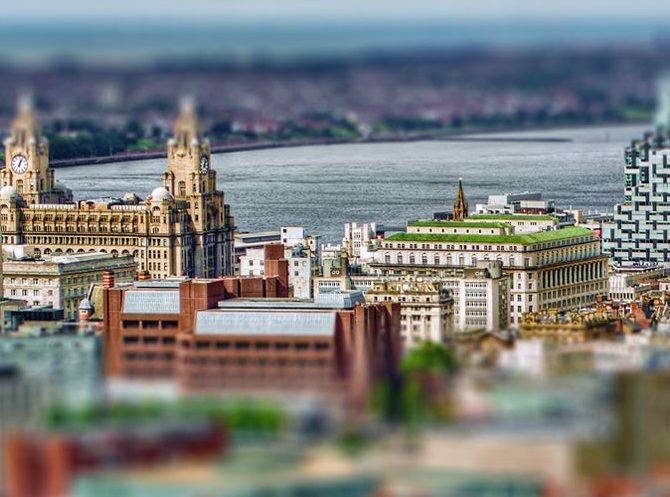 "Let's Keep Talking …" The North of England still has a place at the Euro table...
Nicola Wilson NHSA's Research Partnerships and Operations Manager blogs on why the North of England still has a place at the Euro table
4th August 2016
TAKING the temperature currently of the health and research sector, it would be easy to become disheartened post-Brexit, but the NHSA and our member organisations positively continue to maintain our strong alliances and working relationships with our European counterparts to combat the massive common challenges we face in the health of our collective populations.
Around a month has passed since my last piece in the (relatively) immediate aftermath of Brexit (Post-Brexit Reflection). I wrote of the collective sense of shock, anger, disbelief and uncertainty that followed the Brexit vote amongst the NHSA member organisations with whom I work alongside.
Summing up that sense of uncertainty that my Northern colleagues voiced to me in the immediate aftermath, I read with interest Dr. Farhat Khanim, research fellow at The University of Birmingham, words in a Guardian article (2nd August) "EU colleagues are concerned that it's going to be harder to make our joint projects succeed and they are worried about having UK team members involved. There is a feeling that, given the competitive nature of grant funding, including UK groups in proposals will increase the risk that a European funding proposal will be rejected."
Just five days after taking office, Theresa May wrote a letter to Professor Sir Paul Nurse within which she acknowledged our current state of play in that the UK "is enriched by the best minds from Europe and around the world". In her letter to Sir Paul, the PM went on to say that she was writing to make clear HM Government's ongoing commitment to science and research, to protecting funding in real terms and most interestingly, in reference to Brexit, she offered reassurance on "the government's commitment to ensuring a positive outcome for UK science as we exit the European Union".
Since that time, to address the 'not in my name' conversation theme, there is an emerging body of work being shaped to ensure the Northern/European alliance.
At national level, numerous groups, representing the health and life sciences sector, have sprung up to maintain a watch on our deal going forward, including such groups as 'Scientists for EU' who are currently seeking to move away from rumours and scare stories to compile a set of case studies to shape what we need to monitor and fix. To assist in this tracking process you can submit your experiences by visiting their online portal here.
Dr Hakim Yadi, Chief Executive of the NHSA recently powerfully observed, "The Northern Powerhouse agenda needs to do much more, rebalancing the UK is too important for the Northern Powerhouse to remain a slogan".
So, short term, if making EU funding applications appears to risky, we need to adopt a smarter strategy for maintaining the enrichment we receive from having access to the brightest minds outside the UK. Earlier this year, the NHSA coordinated and gave strategic guidance to four bids submitted to become Reference Sites within the European Innovation Partnership on Active and Healthy Ageing (EIP on AHA). Fairly hot off the press, the four bids – Greater Manchester AHSN, The Innovation Agency (North West Coast AHSN), Yorkshire and Humber AHSN and Newcastle University in collaboration with North East North Cumbria AHSN – were highly successful in the international peer review process, and at the end of July were each awarded 3 star status by the European Commission, receiving these words of acknowledgement from John Farrell, Chair of the Reference Site Collaborative Network for EIP on AHA, "their collaborative approach in engaging health and care providers, government, industry and researchers in the development and adoption of innovative solutions have helped to improve health and care outcomes for patients, and offered new models and approaches that will help transform the way services are delivered." The "so what?" In essence, this means that at an extraordinarily crucial time, these four (of 72 trans-Europe) Reference Sites will keep their place at the international table and maintain dialogue with the brightest minds in active ageing across Europe, enabling the North to continue to develop new and maintain existing trans-European partnerships, collaborations and relationships away from the glaring spotlight of Brexit. The NHSA will continue its strategic support of the Reference Site programme of activity and I look forward to sharing more news specifically on this topic in my next piece. So, watch this space, and don't fear for Northern England's place at the table. We have got it covered.