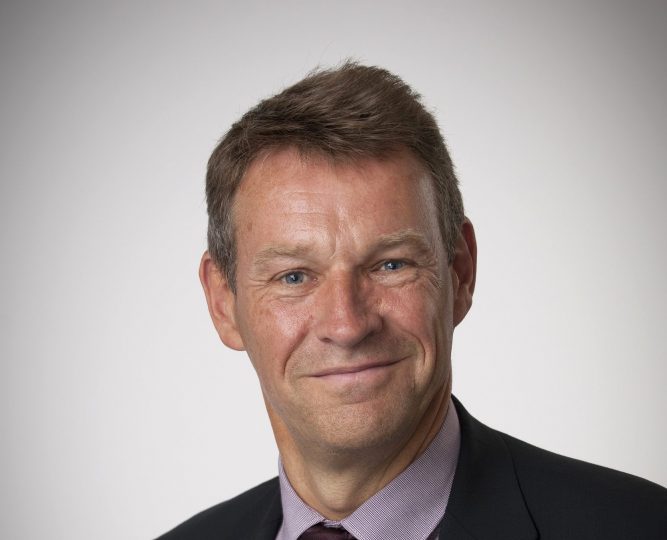 Professor Paul Stewart joins Northern Health Science Alliance board
Professor Paul Stewart announced as new appointment to the NHSA board
19th January 2017
Northern Health Science Alliance appoints eminent Leeds Professor and doctor to its board
THE Northern Health Science Alliance (NHSA), the organisation leading the North's health science development across the Northern Powerhouse, has appointed a leading North medic to its board of directors.
Professor Paul Stewart is the Executive Dean of the Faculty of Medicine & Health and Dean of the Medical School at the University of Leeds. He is also a Non-Executive Director and an Honorary Consultant Endocrinologist at the Leeds Teaching Hospitals NHS Trust.
He will take a leading role in helping to develop the Northern Health Science Alliance's role in advocating for, and attracting investment to, the North of England. The sector is worth £10.8bn, supports 1,000 companies and over 38,000 high skilled jobs in the region.
Professor Stewart said: "The North's health science sector is world-leading. We have excellent universities, researchers and a population of over 15millon that has a variety of complex health problems.
"I am delighted to be joining the Northern Health Science Alliance as a director at a pivotal point for the North and health science in particular and I look forward to helping the company to shape its future for the benefit of the health and wealth of the region.
"The government identified Life Sciences as one of the key components of its Industrial Strategy and in a post-Brexit world the NHSA is ideally placed to drive this forward for the good of the North and the UK as a whole."
Professor Stewart received his medical degree from Edinburgh Medical School in 1982 and was awarded an MD from Edinburgh University with Honours and a Gold Medal in 1988.
He is a Primary Investigator within the National Institute for Health Research (NIHR) Musculo-Skeletal Biomedical Research Unit in Leeds, an NIHR Senior Clinical Investigator and holds a prestigious ERC advanced research grant.
Professor Stewart has served as General Secretary to the Society for Endocrinology and is Secretary Treasurer to the International Society of Endocrinology. He chairs the Chairs & Programme Grants Committee of the British Heart Foundation, is a Member of the MRC Strategy Board and is a Council Member of the Academy of Medical Sciences Council.
He replaces Professor Chris Day on the NHSA board who stepped down after becoming Vice-Chancellor of Newcastle University.
Dr Hakim Yadi OBE, Chief Executive of the NHSA, said: "Professor Stewart is an eminent medic whose expertise and experience will be a valuable asset for the Northern Health Science Alliance.
"As we enter our sixth year of operation Professor Stewart's leadership through the NHSA board will support our aims of creating an industrial revolution in health science and we are thrilled to welcome him on board."