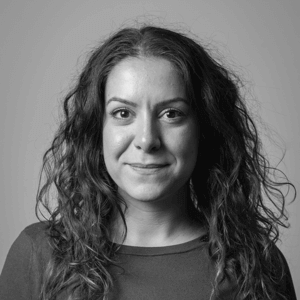 NHSA Business Development Manager Suzanne Ali Hassan on why we're making global industry think outside the 'Golden Triangle'
The NHSA is making global industry think outside the 'Golden Triangle'
6th March 2017
The UK healthcare landscape can be a complex place to navigate, even for companies that are of UK origin, but here at the Northern Health Science Alliance (NHSA) we're making sure that global industry thinks outside of the 'Golden Triangle' of the South.
The NHSA provides a single point of entry into a networked collaborative ecosystem in the North of England, simplifying access to eight top UK University medical schools, eight research-intensive NHS teaching Trusts and four Academic Health Science Networks.
On a case-by-case basis, the NHSA works with industry partners to develop a bespoke service connecting them with the right people working across the healthcare landscape – from diagnostics, digital health and medical technology to novel therapeutic development.
Promoting this vehicle for collaboration to industry is both a national and an international effort. The NHSA ensures a Northern voice for life and health sciences in the Northern Powerhouse. We do this through exhibiting at international and national conferences, both as the NHSA and in partnership with organisations such as Bionow, Manchester Science Partnerships and the N8 under one banner 'Life sciences in the Northern Powerhouse'.
Under this banner we provide a collective and collaborative presence – showcasing the Northern life sciences ecosystem in full force. This year you will be able to find us at BioTrinity in London, the largest biotech conference in Europe, as well as at the largest US biotechnology conference, BIO, taking place in San Diego in July.
The NHSA's attendance and advocacy at these events guarantees that companies wanting to work and collaborate in the UK are well aware of the opportunities in the North of England, not just the Golden Triangle.
With the bespoke support offered to companies through the NHSA and our partners, industry is sure to find the North of England a more cost effective environment to return value to shareholders as well as have a greater impact on patients.
To find out more about how you can get involved and ensure your organisation is fully benefiting from being a member of the NHSA please feel free to contact me at suzanne@thenhsa.co.uk. I look forward to hearing from you.