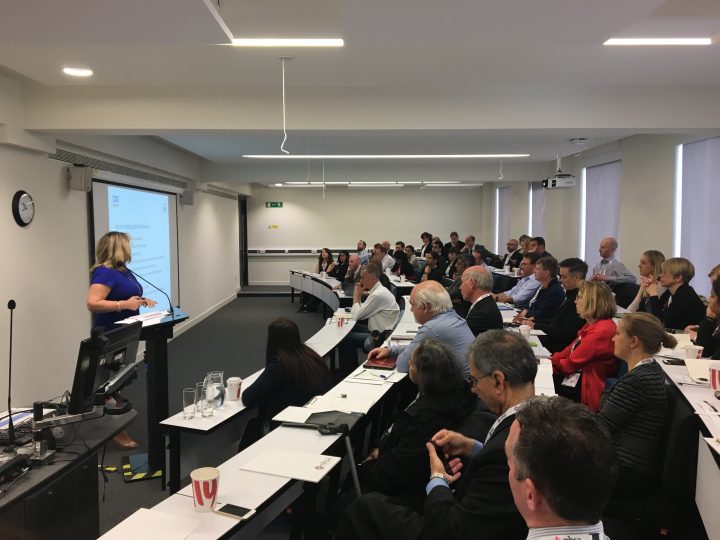 Experts say more must be done to tackle child healthcare inequality - innovation is key
Experts say more must be done to tackle child healthcare inequality - innovation is key at TITCH/NHSA child health event
27th April 2017
NORTH childcare experts today called for more to be done to address the inequality between care for adults and care for children to improve young lives.
Improving the healthcare that children and young people receive will ultimately have the benefit of improving the health of our population and will ultimately impact on economic prosperity.
Prof. Paul Dimitri of the Transforming Innovation Transforming Child Health (TITCH) network said: "It is vital that we develop innovative ways to address the health needs of children and young people if we are going to address health inequalities and future health of our nation"
"There is currently a lack of innovation in healthcare technologies for children, many of which are simply repurposed from adult technologies, with inadequate outcomes.
"Investing in technology and innovation to address unmet needs in healthcare for children will support health and wealth in the next generation. It is imperative that we develop innovative solutions to prevent ill-health in children, and provide the best healthcare for children that improves their quality of life."
The TITCH network brings together NHS organisations and key stakeholders to support the development of technology and digital innovation to ensure that the technology development to support children's healthcare. This provides children with an improved quality of life from an early age to provide them with the best educational opportunities and societal contribution, which should have a positive impact on future healthcare.[i] If a child isn't treated effectively it can have long-lasting effects both on the child and for society.
The issue was highlighted as a group of child experts from the North of England converged at the University of Liverpool in London today (April 27), for an event looking at ways in which innovative technology can be developed to provide cutting edge healthcare for children and young people.
The Technology & Innovation Transforming Child Health (TITCH) network is holding the event together with the Northern Health Science Alliance (NHSA) with the aim of hastening innovations which can help improve child health.
Dr Hakim Yadi, Chief Executive of the NHSA, said: "Children need a personalised approach to their healthcare, their bodies often respond very differently to an adults to treatment and yet innovations in their healthcare are lacking behind.
"The North's great children's hospitals are centres of innovation and have expertise across numerous disease areas. By collaborating with industry they are able to develop specific technologies for specific needs."
Prof. Paul Dimitri from TITCH continued: "One of the key challenges in developing technology for children and young people is that technology must either be age specific and appropriate or adaptable to meet the physiological and anatomical changes aligned with growth and development.
"Unique elements in child health care include hospitalisation is missed time from education, and also impacting on social integration with peers both inside and outside of school. 31% of school pupils in 2012 aged 11–15 who reported having a long-term illness, disability or medical condition felt it impacted negatively on their ability to participate in education.[ii] There is also clear evidence that lack of education can have negative impact on health.[iii] "