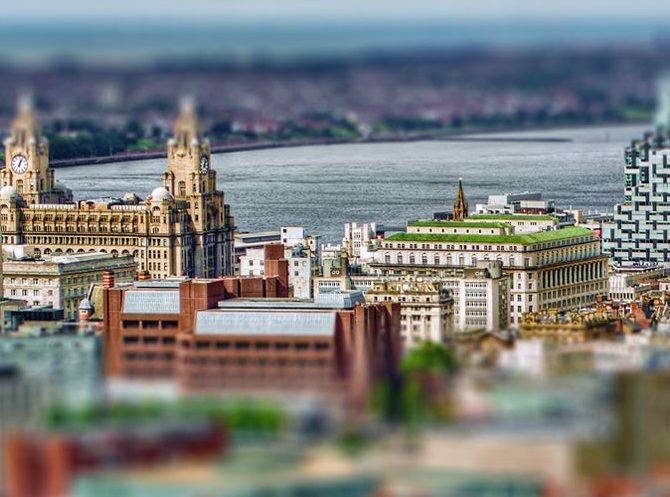 Venture funds missing out as North outperforms the South in Life Science Innovation
Research commissioned by the NHSA shows the North is twice as effective at innovating as Cambridge, and second only to London when innovation is measured using patent applications published for new life science technologies
28th April 2017
The North is twice as effective at innovating as Cambridge, and second only to London, when innovation is measured using patent applications published for new life science technologies. This is despite historic limited access to commercialisation capital and funding from Government.
The North, which receives 13.5% of health research funding, compared to London's 32.1%, produces a similar number of patent applications (386 compared to 401) – making its funding work twice as hard.
The Northern Health Science Alliance (NHSA), an alliance of the top eight North Universities and NHS teaching trusts and four North Academic Health Science Networks, commissioned Symbiosis IP Limited to conduct an analysis of patent applications published from leading universities and hospitals across the country. The research showed over the last ten years the North was second only to London in its life science patent application outputs. Linking this to research funding shows that the North's universities and hospitals are more effective at 'inventing' than better-funded UK regions.
The South East (excluding London) receives 15.8% of funding. Oxford produced 214 patent applications, Cambridge 129. Over the past 10 years Scotland produced a similar number of life science patent applications 304 to Oxford and Cambridge combined. Together the North and Scotland produce a number of life science patent applications to an equal size of the 'golden triangle' of London, Oxford and Cambridge.
These achievements are perhaps particularly noteworthy as the North's productivity occurs despite significant differences in competitive funding awards. For example the North received <10% of £ 816m NIHR funding for BRCs compared with 83% in the golden triangle.
Dr Hakim Yadi OBE, Chief Executive of the NHSA, said: "There is no doubt that the North of England is an energised exciting place to do health research and the fact that it outstrips Oxford or Cambridge in its ability to produce novel inventions, despite seeing much less support in terms of funding, demonstrates that irrefutably.
"To flourish as an innovation economy post-Brexit the UK needs to wake up to the life science and health innovation opportunity in the North and unlock the full force of the Northern Powerhouse through supporting the development of new investment funds and ensuring the life science sector deal supports commercialisation beyond the golden triangle."
In parallel and over the same time ten year time period risk and growth capital deployed by venture capital funds has coalesced with Universities in London, Cambridge and Oxford. A number of these Universities have now establishing their own investment funds such as Touchstone Innovations (Previously Imperial Innovations), UCL Technology Fund, Oxford Science Innovation and Cambridge Innovation Capital. Combined the South East has over £1bn available for University-linked innovation.
In the North the amount is less than £50m, and whilst there has been some attempt to rebalance this division in access to risk capital through the creation of the £400m Northern Powerhouse Investment Fund, this is distributed across both commercial and University generated IP.
Dr Yadi continued: "In the context of the Life Science Sector and the new Government Industrial Strategy Patient Capital Review being led by HM Treasury & Sir Damon Buffini, the North represents an innovation rich, capital poor environment. With the right investment funds the UK Government, as part of the Industrial Strategy, should be supporting innovation and access to risk capital across the North of England.
"This could be achieved through the new sector deal being developed by the UK Government for the life science sector."
(1) http://www.hrcsonline.net/sites/default/files/UKCRCHealthResearchAnalysis2014%20WEB.pdf
ENDS
MEDIA CONTACT
For more information, contact Hannah.Davies@theNHSA.co.uk, 07342882383.
EDITORS NOTES
The NHSA ltd is a partnership established by the leading Universities and NHS Hospital Trusts in the North of England to improve the health and wealth of the region by creating an internationally recognised life science and healthcare system. It links eight universities and eight NHS Teaching Trusts with four Academic Health Science Networks (AHSNs covering a population of over 15 million.
 The Northern Health Science Alliance (NHSA) commissioned IP Portfolio review was conducted by Symbiosis IP Limited in March 2017.  The research focused on Scotland, the North and the South East (See attached Annex for breakdown of institutions) and was undertaken using Espacenet, the patents database created and maintained by the EPO. The search results represent published patent applications over a given period for individual families; they are not representative of patent portfolios. A search of the Espacenet database is an indicator of the number of potential inventions, it is not representative of patent family portfolios as it is not known how many of the filings are abandoned or taken forward. There is an 18 month time lag after filing before patents publish and so become available for searching using this portal. It follows that the research is representative of a 10 year window of patent filings that are at least 18 months old. The research is therefore a representative of the analysed research institutes patent portfolio.