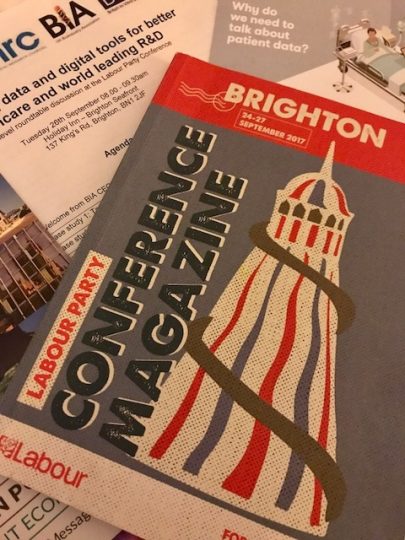 Blog: takeaways from the Labour Party conference 2017
NHSA Communications Manager Hannah Davies has spent the last few days at the Labour Party Conference, she gives her takeaways
13th November 2017
This was an energised conference, with a more confident leadership in place. There was much discussion around the 'fourth industrial revolution' (also known as the digital revolution) particularly from Salford and Eccles MP, and Shadow Business Secretary, Rebecca Long Bailey who said Labour's focus would be ensuring the UK has a skilled workforce to meet the needs of this revolution.
The North's capabilities around this digital area, particularly in health innovation were also acknowledged although there was a surprising lack of health fringe events this year. There was acknowledgement from a number of MPs that a 'truly digital NHS' will save money and help treat people more effectively, something many in the NHS are already acutely aware of.
Engaging in a number conversations there was a lot of support for the use of health data in research and the acknowledgement it could transform prevention and treatment of illness, particularly in genetic disorders. The Labour view on health data, articulated by Newcastle MP and Shadow Minister for Industrial Strategy Science and Innovation Chi Onwah, is very much that patients must be at the centre of how their data is used. That's why our Connected Health Cities project puts the 'citizen' at the front of everything.
Around the main conference hall a number of voices were talking about how much better Jeremy Corbyn is at speaking- since first taking control of the party – some even speculated on media training.
While at a one event a conference veteran passed on a tip for the hungry 'look for the fringe event that says hot food on the brochure, then get there early…' wise advice and another long-time conference attendee told me 'if you go home completely shattered then you've probably done your job…' on that note I'll just take a lie-down.