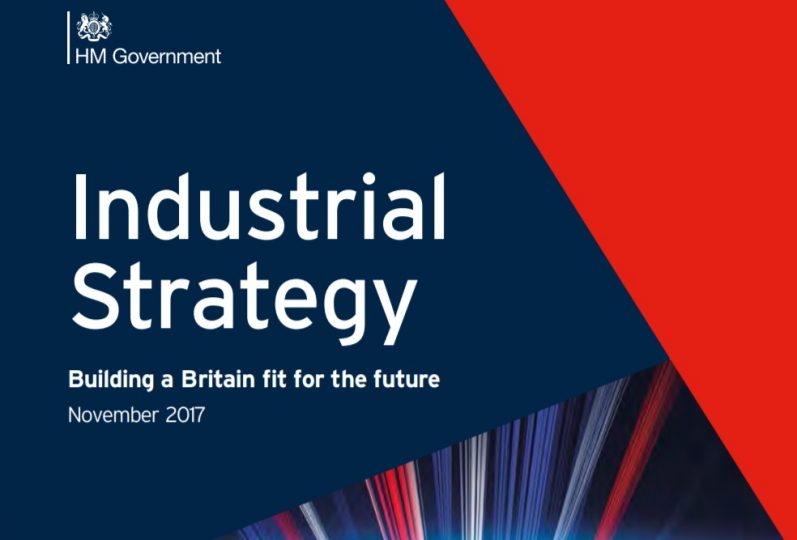 Dr Hakim Yadi comment on Industrial Strategy
The NHSA sets out its response to the Government's Industrial Strategy White Paper
27th November 2017
Dr Hakim Yadi OBE CEO of the Northern Health Science Alliance (NHSA) comment on Industrial Strategy.
"The Government's commitment to life sciences through its Industrial Strategy White Paper is very welcome and its naming of the NHSA in the strategy demonstrates its commitment to growth across the North of England
"The NHSA is likewise committed to working with Government on delivering life sciences Industrial Strategy and it is thrilled to be identified as a future partner for a regional sector delivery.
"This creates an exciting new opportunity for dialogue between the NHSA's members and partners and Government to make sure we fully capitalise on and continue to develop the North of England's existing assets and infrastructure.
"Engaging with the North in this way through Industrial Strategy has the potential to have a lasting positive impact on the health and wealth of the region, boosting productivity and skills while also improving patientcare.
"Our Department of Health funded Connected Health Cities programme already demonstrates the potential of innovative investment in the North of England and there are many biomedical research programmes across the region, including in digital health, ageing, precision medicine, cancer and more, breaking new ground and acting as drivers for investment which benefit the entire country."
.
MEDIA CONTACT
For more interviews, comment etc. contact Hannah.Davies@theNHSA.co.uk, 07342882383.
EDITORS NOTES
The NHSA ltd is a partnership established by the leading Universities and NHS Hospital Trusts in the North of England to improve the health and wealth of the region by creating an internationally recognised life science and healthcare system. It links eight universities and eight research-intensive NHS Teaching Trusts with four Academic Health Science Networks (AHSNs covering a population of over 15 million.
The NHSA's members include: Newcastle University, Durham University, University of York, University of Liverpool, University of Manchester, Lancaster University, University of Sheffield, University of Leeds, The Newcastle Upon Tyne Hospitals NHS Trust, South Tees Hospitals NHS Trust, Leeds Teaching Hospitals, Sheffield Teaching Hospitals, Manchester University NHS Foundation Trust, The Royal Liverpool and Broadgreen University Hospitals, Hull and East Yorkshire Hospitals, Lancashire Teaching Hospitals, Innovation Agency AHSN, Yorkshire and Humber AHSN, North East North Cumbria AHSN, Greater Manchester AHSN.
For more information on the NHSA visit www.theNHSA.co.uk