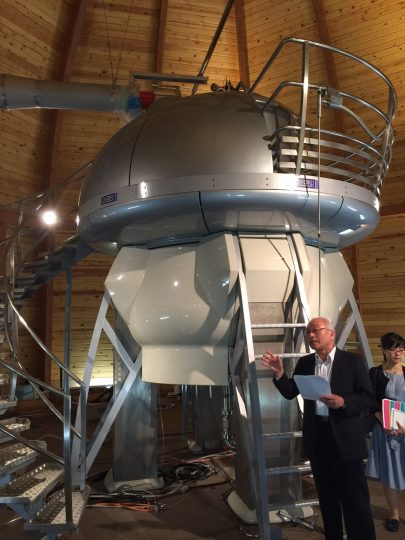 Nicola Wilson diary of Japan, day three
NHSA Chief of Staff Nicola Wilson gives her notes from day three of the UK's delegation to Japan
13th November 2017
Day two of BioJapan (day three of the whole trip) has proven to be another day full of opportunity and activity. As the day started at Pacifico Yokohama convention centre the conference organisers announced, "yesterday saw a 105% increase in visitors compared to last year"!
Big pharma, ventures, universities, and around 800 organisations from 30 different countries and regions came together to forge new partnerships and to strengthen relationships".
Today I spent time with Dr Liz Mear, Chief Executive of The Innovation Agency and Northern Health Science Alliance (NHSA) Director, to visit some health and life science research facilities across the Yokohama city region. The tour was impressive,  very well organised, and included a stop at  Yokohama City University (YCU) to see work in regenerative medicine, with a particular focus on liver disease. We visited a separate facility to view an impressive suite of NMRI scanning machines.
While we were taking time out to tour the facilities, back at the Convention Centre, Mike Trenell, Professor of Metabolism & Lifestyle Medicine at Newcastle University, had a 'standing room only' audience to hear his input into the session "the reality and challenge of medical big data"
Earlier in the day over lunch, I asked Mike what the NHSA added value is to the North, and he summarised his thoughts with "there is a significant gap between the innovators and the NHS and the NHSA is the mechanism to bridge that gap, not merely at local level but across the entire North of England. That makes the NHSA a valuable asset in itself and a much needed facilitator".
I think that says it all, really…
Day three of BioJapan tomorrow, and my last day in Japan before heading home; inspired and itching to get going with ideas and plans that have germinated over the course of this trip.