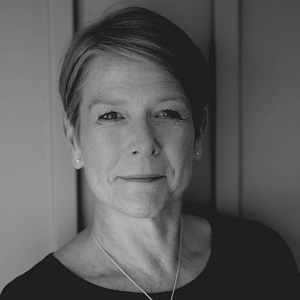 Northern Health Science Alliance grows team by appointing Chief of Staff
Nicola Wilson has joined the NHSA as a full-time member of staff
13th November 2017
THE Northern Health Science Alliance (NHSA) has grown its core team to five by appointing Nicola Wilson as Chief of Staff.
Reporting directly to the CEO Dr Hakim Yadi OBE, Nicola will work with executive and non-executive board members, support NHSA core team functions and manage operations.
The NHSA is a health partnership of the North of England's eight world-class universities, eight research-intensive NHS teaching Trusts and four Academic Health Science Networks. Through the NHSA, the 20 members work as one, bringing together the North's internationally recognised excellence in health, academic research, health science innovation and commercialisation.
Nicola has been working for the NHSA on a contractor basis for the past 18 months and this appointment establishes her as a full-time team member.
Dr Hakim Yadi, chief executive officer of the NHSA said: "We are delighted Nicola has accepted a role as a full-time member of the NHSA's team.
"Through her work in building collaborations across the North and in overseeing operational matters she has already demonstrated she is an invaluable part of the NHSA.
"Her work in setting up the pan-Northern Active and Healthy Ageing group has proved exceptional and will make a big impact across the North in years to come."
Dr Liz Mear, director and board member of the NHSA and CEO of the Innovation Agency, said: "The NHSA goes from strength to strength and this appointment will continue to build on the success it has already achieved.
"Nicola's experience across health and academia will be invaluable in helping the NHSA to achieve its mission of establishing the North as a world-leading health research system."
Nicola qualified as a psychological practitioner in 2000, moving into clinical leadership of student mental health and wellbeing in 2006, at St Martin's College now the University of Cumbria. In 2010 she moved to a Faculty post working as a Senior Lecturer and Programme Leader in Cognitive Behavioural Therapy at the University.
From 2012 until 2015 she was Senior EU Health Specialist, the strategic and operational leader of the North of England European Health Partnership (formerly known as the North West Health Brussels Office), before becoming Director of Northern Health Matters, an independent healthcare consultancy.
As an independent consultant for the past 18 months Nicola has been supporting the NHSA in building pan-regional collaborations, research partnerships and operational management.
She will continue to maintain her status as Director of Northern Health Matters and as a Local Ambassador in Health for The Prince's Trust.
She said: "The ethos of the Northern Health Science Alliance of working tirelessly to tackle inequalities that still exist through access to health, research and funding is central to my own. I have thoroughly enjoyed working with the NHSA team, making this an opportunity I didn't hesitate to accept.
"The North leads the way in health innovation, and I am delighted and honoured to be working with a team so committed to realising these opportunities."
ENDS
Media Contact
For more information, contact Hannah.Davies@theNHSA.co.uk, 07342882383.
EDITORS NOTES
The Northern Health Science Alliance Ltd (NHSA) is a health partnership established by the leading Universities and NHS Hospital Trusts in the North of England to improve the health and wealth of the region by creating an internationally recognized life science and healthcare system.
The NHSA £20m Connected Health Cities project will be delivered to integrated data sets across health and social care in four major city-regions across the North of England. The vision is for each of the four city-regions to establish a secure data repository which integrates health data across primary and secondary care and links to social care data so that care planning, commissioning and delivery might be better supported.
The NHSA links eight universities and eight NHS Teaching Trusts with the Academic Health Science Networks (AHSNs) for the North. Together the Alliance and the four Northern AHSNs cover a patient population of over 15 million people. The NHSA acts as a single portal bringing together research, health science innovation and commercialisation to provide benefits for researchers, universities, hospitals, patients as well as commercial partners.
For more information on the NHSA visit www.theNHSA.co.uk