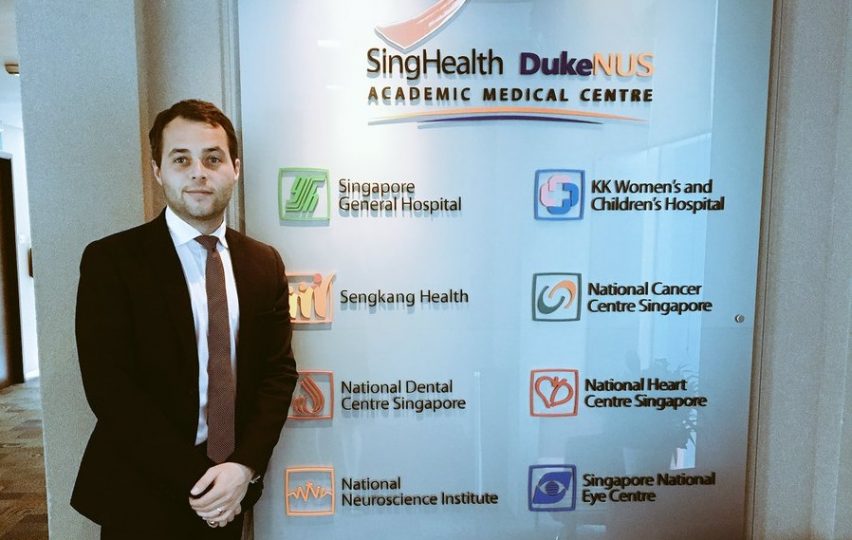 Dr Hakim Yadi Blog: A week in Singapore
Dr Yadi blogs on his past week in Singapore developing relationships with government, medtech and innovators
31st January 2018
Wherever you look in Singapore there are trees, plants and vines, even the motorways are covered with vegetation. This is no accident, the Singaporean government single-mindedly set out to develop the greenest city in the world, and it looks like they have succeeded. The result of that focused approach is evident wherever you look across the country/city state.
Singapore has the ability to focus and deliver remarkable results in very little time. Having spent the last week in the city with government officials, health system leaders, medtech accelerators and a plethora of innovative medical technology companies, it was clear to me that their clear focus on, and investment in, health innovation and medical technology is paying off.
Over the last two years the Northern Health Science Alliance has been working with the Zicom Medtech Accelerator with whom we have built a strong working relationship. I headed to Singapore for the third time last week to catch up with the Zicom team and explore new more strategic opportunities with them and the companies that they work with. In the past two years we have seen a valuable exchange of ideas, technology and products with Singaporean medical technology companies accessing the North of England's clinical excellence and trial capability to validate and verify their technology in the region's leading NHS teaching hospitals. Zicom and the NHSA are keen to build on this.
The results of my visit to Singapore last week have been significant. We've built new relationships with other sources of knowledge and technology such as the Ministry of Health, I2START, SGInnovate Accelerator, SingHealth and Duke University as well as building on existing relationships with Spring and the newly forming Enterprise Singapore. There is a real sense of opportunity and interest in working with the UK with everyone I met, including the British High Commissioner for Singapore who is hoping to build on the existing links between the UK and the country over the coming years.
Going forward I believe we can forge a strategic partnership between Singapore and the North of England allowing our respective world-class health innovation sectors to increase in value, scale and global impact.
It was heartening that last week I was party to a number of discussions that focused on the use of the Commonwealth Nations as a platform for the twenty-first-century exchange of problems, ideas knowledge, learning and solutions.
In a post-Brexit economy I feel the UK must not only look to the obvious trading partners in the US & Europe, but we must also lift our heads, raise our vision and look across to our older trading partners. Redeveloping those links to support mutual global growth through innovation –visiting Singapore again was a timely reminder those aspirations are shared across the globe.