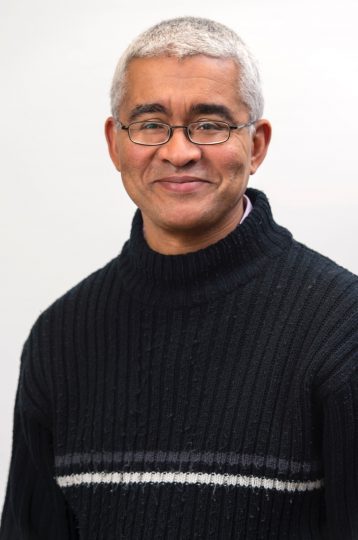 Guest blog: Geriatrician Dr Asangaedem Akpan on AHA North
Comment Piece by Dr Asangaedem Akpan MPH FRCP FAcadMed on the Northern Health Science Alliance and their Active & Healthy Ageing Programme
25th April 2018
The AHA North programme of activity is a good example of what the NHSA has achieved by facilitating collaboration among individuals and organisations interested in improving the wellbeing and health of an estimated 2.7 million people aged over 65 years in the North of England.
As a geriatrician keen on promoting the wellbeing and health of older people through collaboration with a variety of stakeholders including older people and their advocates, I am particularly impressed with the AHA North program. Focusing on outcomes important to older people  and developing an integrated service using our secondary care hospitals as anchoring institutions  depends on collaboration, wherein lies the appeal of the AHA North programme.
While this forward-looking initiative was initially led by four organisations, the Innovation Agency, Greater Manchester AHSN, Yorkshire and Humber AHSN and The North-East Ageing Coalition, the objective is to widen participation among all the NHSA partners as well as any interested stakeholders. It is pleasing to see the NHSA adopt collaboration in all its relationships as that is key in achieving the objectives for an active and healthy ageing agenda in the North of England.
In a Harvard Business Review article outlining the advantages of this approach it is particularly satisfying to see that a lot of the ingredients for a successful collaboration are already being actively done by the NHSA and its partner organisations.
In Liverpool for example we have industries that have co-located themselves within our universities and are forging long term relations that are not limited to one off projects. Liverpool is emerging as a strong partner in the AHA North program. With two university teaching hospitals, several universities, the sensor city hub and the recent opening of the Royal College of Physicians North, Liverpool shows great potential in emerging as a collaborative leader in healthy ageing initiatives.
Dr Asangaedem Akpan, MPH FRCP FAcadMed is
Consultant Geriatrician at Aintree University Hospital NHS FT
Ageing Specialty Research Group Lead NIHR CRN NWC
Honorary Clinical Lecturer, Institute of Ageing & Chronic Disease, University of Liverpool
Health Foundation Institute for Healthcare Improvement Fellow 2011-12
Secretary Mersey British Geriatrics Society
You can follow Asan on Twitter @asanakpan