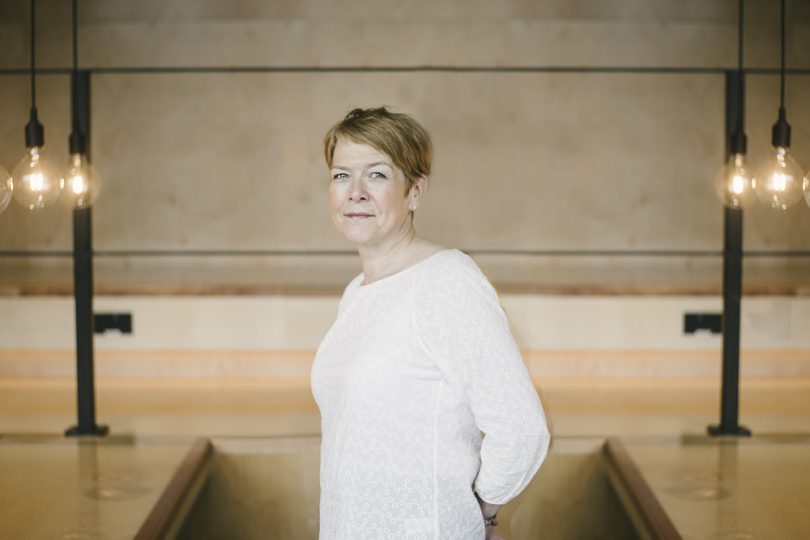 NHSA Insider: Collaboration and the Art of the Possible
NHSA Chief of Staff Nicola Wilson writes on collaboration and agile ageing in this month's NHSA Insider
30th April 2018
Colleagues, greetings from the Engine Room. The last few months have been a hive of activity across the entire team, seeing us delivering a number of pieces of significant importance to our members and the population we serve. Collaboration, collegiality and creativity are at the heart of how we do what we do. In his blog piece, Liverpool-based Geriatrician Dr Asan Akpan observed "It is pleasing to see the NHSA adopt collaboration in all its relationships".
These 'big pieces' I speak of include:
the extensive work led by our CEO and Research Coordinator & Funding Development Manager, resulting in the submission of our pan-Northern Science Innovation Audit – "Northern Powerhouse in Health Research" (NPiHR), in the words of our CEO Dr Hakim Yadi, OBE, "This has been a partnership-led and built document, drawing on the rich and diverse mix of health, care, business, academic, and wider intermediary agencies across the North of England's data, health and care, and life science communities";
Progress with developing the business case for the North of England Bone Health Collaboration "A Proactive Population Approach to Bone Health";
crunching the data and gathering narratives associated with the freedom to negotiate a Sector Deal from the Life Sciences Industrial Strategy and
preparing a delegation to participate in and contribute to a high-level 'think tank' taking place in London next month.
I propose to expand on Sector Deal for the North progress in my next 'NHSA Insider'. For now, I'm focusing here on sharing with you the way in which the path was laid for the NHSA's collaboration with the Agile Ageing™ Alliance (AAA)'s 'Neighbourhoods of the Future' proposition.
What are "Neighbourhoods of the Future"?
Described by the AAA in the abstract of their 2017 White Paper as "The convergence of potentially game-changing assistive technologies and big data analytics constitutes a golden opportunity to rethink the outlook for ageing populations, especially in terms of housing. This is the driving force behind Neighbourhoods of the Future, a Pan-European collaborative initiative orchestrated by the AAA on behalf of the European Commission."[1] By way of a mutually fortuitous meeting with Ian Spero, the architect and Founder of AAA earlier this year, we got our heads together to pave the way in making an NHSA-shaped contribution to the proposition at the AAA's 2018 convention next month, by a) NHSA support to a TATA Steel/AAA led Expression of Interest in Wave 3 of the Industrial Strategy Challenge Fund 'Ageing Society' topic, and b) bringing along a number of key colleagues from across NHSA member organisations to the Convention in London to share their learning and ideas.
"In terms of building the consortia, meeting Nicki in Nice was really fortuitous. I learned that the NHSA is clearly greater than the sum of its distinguished parts. Planning together has been fun; I have yet to hear Nicki say no can do, it's always WHY NOT? My kind of people!" Ian Spero, AAA Founder
Over a course of on-going and dynamic conversations with Ian, I articulated that through joined-up working already happening in active and healthy ageing we fully understood that only by overcoming the complexities and barriers to collaboration at scale, potential could not only be unlocked but also harnessed. Collaboration: the art of the possible. Words can't describe how much I am looking forward to participating in this ground-breaking event and joining with many like-minded colleagues in London next month.
I also look forward to telling you all about it and more in my next 'NHSA Insider' which, due to the extent of my activity in May, will more than likely be around the end of next month. So, my sincere apologies in advance if you receive an 'out of office' over the coming weeks! It's going to be a busy one.
For more information about the Agile Ageing Alliance's 2018 Convention, please visit their website. The Convention is by invitation only, you can learn more about the event and how to apply in Ian Spero's latest blog.