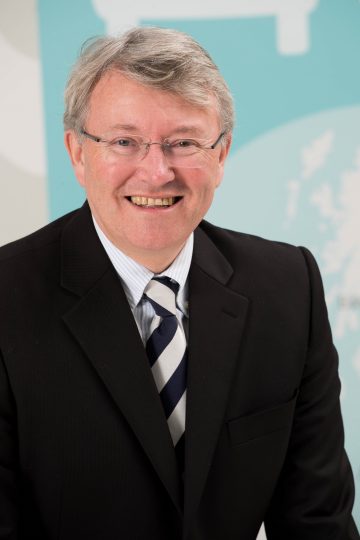 Guest Blog Dr Pete Jackson: On The Frontline of AMR Research in the UK
By Dr Peter Jackson, Executive Director of the AMR Centre
29th May 2018
The issue of antimicrobial resistance (AMR) has been stalking global public health for a number of years and governments, heath authorities and the scientific community are finally starting to take action.
At the AMR Centre, we are leading the UK response to this global health crisis from our HQ in Alderley Park, Cheshire.
As a public-private partnership charged with accelerating the development of new antibiotics and diagnostics, we work closely with institutes, biotech companies and pharma to co-develop their programs as fast as possible into patients through the provision of funding, expertise and assistance with pre-clinical and early clinical development.
We have the additional support of a number of backers, including Manchester Science Partnerships (MSP), a leading creator of innovation districts in the UK, and Catapult Ventures, a public-private venture capital fund, along with a number of private investors. It is also an alliance partner of CARB-X, a $450m global initiative backed by the US Government and the UK charity the Wellcome Trust. Furthermore, it is an allied member of the European BEAM Alliance.
With antibiotic patent applications worldwide at an all-time low, dropping by over a half in the past decade, and fewer new drugs emerging from clinical trials, there has never been a greater need to speed up the antibiotic pipeline.
Our main priority for the next 18 months is to begin a clinical trial with human patients and we currently have three projects in progress. The first is a partnership with Massachusetts clinical-stage drug development company, Microbiotix Inc. We also have an agreement with Stockholm-based Medivir to take part in a key research program to tackle the threat posed by an enzyme that makes bacteria resistant to widely used antibiotics such as penicillin. Our latest collaboration, with the UK's EligoChem, will see the development of antimicrobial peptides to target the most critical drug-resistant organisms.
And we couldn't be in a better place to conduct this important work; the North West of England is the natural home for AMR research in the UK. Here, we have the largest cluster of AMR-focused businesses, universities and research organisations in the country.
Being located in this region with access to its assets in the National Health Service and leading universities, we have a fantastic opportunity to build an ecosystem of real national and international importance. Now is the time to build this ecosystem and we hope that more organisations will come on board and join us in the fight against this global crisis.