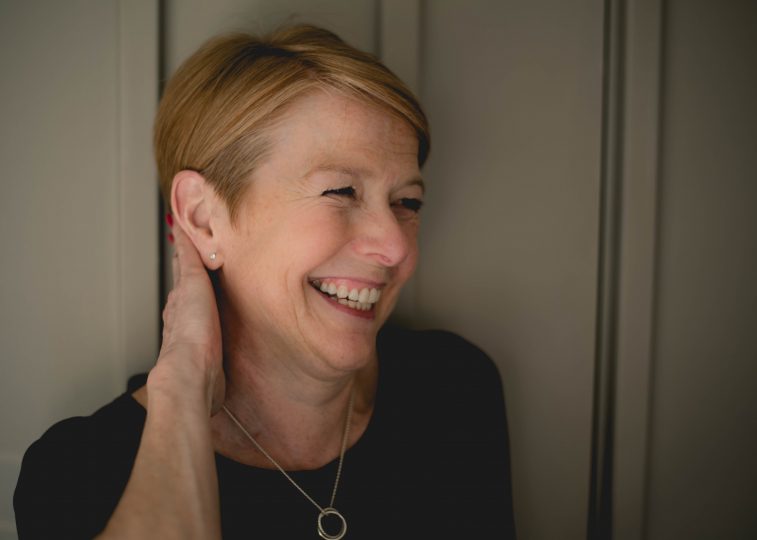 NHSA Insider: Nicola Wilson
NHSA Chief of Staff Explains Why She Is Anti 'Anti-Ageing'  
1st June 2018
Colleagues, in my last 'NHSA Insider' at the end of April, I spoke of preparation to participate in and contribute to a high-level 'think tank' within the Agile Ageing Alliance (AAA) Congress 2018 that took place in London earlier this month. As you are no doubt aware, active and healthy ageing features high in NHSA capabilities and has a dedicated programme titled 'Active and Healthy Ageing North' (AHA North). Due to the breadth and reach of AHA North activity, plans for a dedicated interactive space on our website are in train, and I look forward to updating you and signposting over the coming months.
Back to AAA Congress. To refresh your memory, In October 2017 the AAA published a White Paper titled 'Neighbourhoods of the Future' the abstract for which reads "The convergence of potentially game-changing assistive technologies and big data analytics constitutes a golden opportunity to rethink the outlook for ageing populations, especially in terms of housing. This is the driving force behind Neighbourhoods of the Future, a Pan-European collaborative initiative orchestrated by the AAA on behalf of the European Commission." This proposition which posits that maintaining good health is only one aspect to ageing and that how and where we live in our older age requires equal weighting created not only the opportunity for a) NHSA support to a TATA Steel/AAA led 'Neighbourhoods of the Future' Expression of Interest in Wave 3 of the Industrial Strategy Challenge Fund 'Ageing Society' call, and b) fielding a panel of key colleagues from across NHSA member organisations at the Congress to share our learning and ideas around ageing health and communities.
The two-day Congress was an incredible force for good, with multi-sector representation sparking lively debate and the right questions being asked. The organisers had lined up a stellar cast of speakers and contributors, further details on the topics covered and the speakers attending can be found here. I would like to express my sincere gratitude to the organisers on an outstanding event and my colleagues from across the North who accompanied me to contribute to panels on both days; within which we discussed what good looks like when creating ecosystems for collaboration, and how Northern assets and ideas can be harnessed within the larger scale collaborative network that AAA and TATA Steel are building to support the delivery of Neighbourhoods of the Future. A list of the Northern contributors can be read at the bottom of this piece in the 'Notes' section, and the notes taken by our Rapporteur, Jane McDermott from University of Manchester will be available soon.
Take home messages for me:
Work being undertaken now by design and architecture students has opportunity to dramatically change our homes and communities for our future selves – for the better!
The barriers to older people's uptake of smart tech designed for health and wellbeing could be overcome by use of 'Alexa' style technology as the go-between
The appetite for a revolution in the way we think about, design and create our Neighbourhoods of the Future is palpable.
 However, and in conclusion, time and time again discussion in the room raised the spectre of the negative narrative that continues to surround ageing. Within my panel, I added to this debate using the marketing of beauty products example, and the no longer subliminal equation
'targets the signs of ageing' = ageing shouldn't be apparent
QED ageing should be avoided
For me, changing the way in which we articulate the ageing process and offer value-based not judgement-based messages to our future older selves needs reconfiguring and recalibrating. Now. It has sparked ideas in my brain on how we can recalibrate and If you are interested in joining the debate on bucking the negative trends around perceptions of ageing, please get in touch.
Notes:
If you would like a copy of our Rapporteur's notes of the Congress, please contact Nicola.Wilson@theNHSA.co.uk
North of England at AAA Congress:
Dr Liz Mear, Chief Executive, The Innovation Agency (AHSN for the North West Coast)
Lee Omar, CEO, Red Ninja
Graham Armitage, Deputy Director Innovation and Partnerships, Newcastle University Institute for Ageing
Professor Michael Catt, Director National Innovation Centre for Ageing
Professor Mike Bewick, MD iQ4U
Tony Cooke, Chief Officer for Health Partnerships, Leeds City Council and Joint COO, Leeds Academic Health Partnership
Tim Donovan Emerging Technology Service, IBM Research
Michael Contaldo, Head of Innovation & Science Commercialisation, Greater Manchester Combined Authority