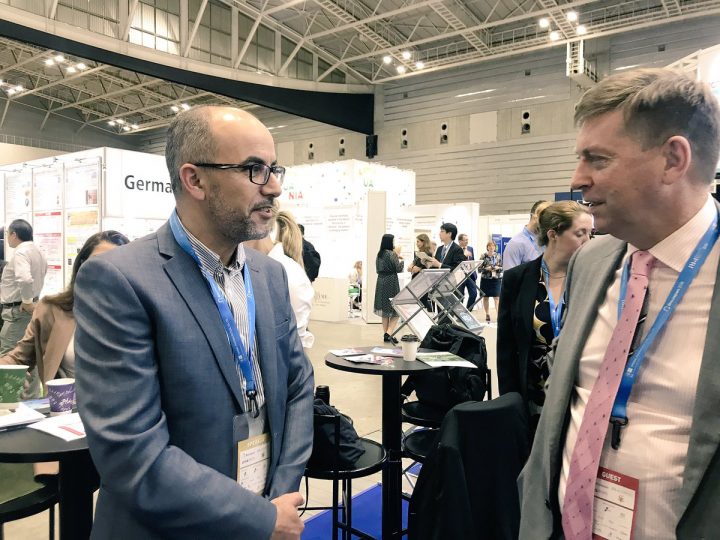 Day two: UK trade delegation to Japan
Head of External Affairs Hannah Davies blogs from BioJapan Day 2
11th October 2018
Day Two at BioJapan
Today the UK delegation to Japan organised by MedCity and the Northern Health Science Alliance started their first day at the BioJapan conference.
After transferring to Yokohama last night, following a reception on Ageing in Tokyo, we were up fresh and early to set up the UK stand.
With such a strong presence the stand looked impressive and drew plenty of attention – as did a visit from the UK Ambassador to Japan, His Excellency Paul Madden CMG.
Following an introduction to the delegation by NHSA Head of Corporate Engagement Suzie Ali-Hassan and CEO of MedCIty Sarah Haywood, the Ambassador spoke to many of the companies on the stand. This included the Health North: Connected Health Cities team of Amanda Lamb, Ruth Norris and Gary Leeming, and Professor Mimoun Azzouz of Sheffield University so that he could find out more about the international work they're doing.
Today was a busy day for the whole delegation with partnering meetings, speaking slots and plenty of informal networking.
Tonight we have our UK reception where we're expecting an excellent turnout from the BioJapan delegates.