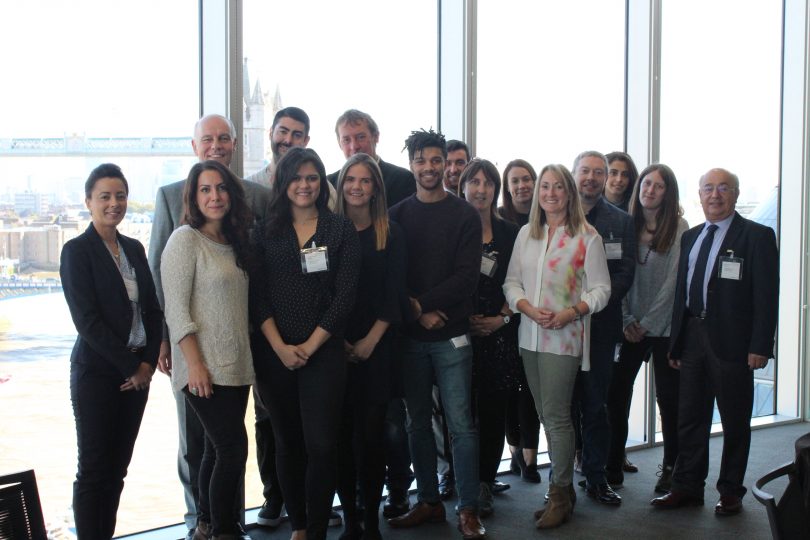 UK life sciences heavyweights lead trade mission to Japan
Prominent life sciences experts from industry and academia will travel to Asia this month to encourage collaboration and investment between the UK and Japan.
4th October 2018
Following the success of last year's delegation to Japan, the Northern Health Science Alliance (NHSA) and MedCity are leading the 50-strong delegation, to showcase the UK's excellence in health science.
The group, which is due to arrive in Tokyo on October 8, is made up of scientific academics and representatives from trailblazing biotech businesses from across the UK. They will attend a number of events during the five-day trade mission, including the UK Life Sciences symposium in Tokyo and the annual biotech partnering conference, BioJapan, in Yokohama.
The three-day conference, which takes place from October 10-12, has played an important role in facilitating interaction between Japanese and global companies and organisations to stimulate new business opportunities for almost two decades.
As the second largest pharmaceutical market in the world and a global leader in cell and gene therapies, Japan is seeking to adopt cutting edge technologies to further improve and advance the sector, with a particular focus on home care for their rapidly ageing society.
The visit provides a platform for biotech companies and scientists, including from the Universities of Manchester and Sheffield, Imperial College London, Genomics England, the Milner Therapeutics Institute and Invicro, to build international networks and create long-lasting partnerships.
Between them they will be showcasing the innovative work being undertaken in areas such as advanced therapies, health data, translational neuroscience, ageing, and AI.
The NHSA, a health partnership for the North of England, plan to put the North's life sciences achievements front and centre during the trip with support from Professor Mimoun Azzouz from The University of Sheffield, Dr Amanda Lamb, Gary Leeming and Ruth Norris from Connected Health Cities and The University of Manchester, and Suzanne Ali-Hassan and Hannah Davies of the NHSA.
Suzanne Ali-Hassan, Head of Corporate Affairs at the NHSA, said: "This delegation provides the ideal opportunity to highlight the forward-thinking research and innovative technologies being developed in the North of England. The North is a hotbed of progressive and dynamic life sciences companies and world-leading academics. We're looking forward to showcasing what we have to offer on an international scale and letting the world know that we're open for investment, research and business."
Sarah Haywood, Chief Executive Officer at MedCity, the life sciences cluster organisation for the greater south east of England, said: "We are back in Japan for a fourth year to showcase the UK's ecosystem of innovative life sciences companies and academic research. With over 5,000 companies, and a turnover of over £70bn, our thriving life sciences sector makes the UK an ideal destination for collaborative research and commercialisation. We'll be there to foster partnerships between Japan and the greater south east of England, which is home to four of the world's top 10 universities, 19 of the top 20 pharma companies, and world-leading research institutes."
Yoshiaki Tsukamoto, Executive Director, Japan Bioindustry Association, the organisers of BioJapan, said: "We have a long history of scientific collaborations with the UK, as we face similar health issues and having a natural affinity to get science out of the lab and to patients as quickly as possible. We are pleased to welcome the UK delegation back to Japan to promote their expertise in areas such as ageing and artificial intelligence and look forward to seeing the partnerships that arise as a result."
Professor Azzouz, Chair of Translational Neuroscience at the University of Sheffield's Institute for Translational Neuroscience (SITraN), will share his experience of progressing gene therapy programmes towards commercialisation when he presents at BioJapan. He will discuss the potential and challenges of this technology, from discovery stage through to clinical trials and taking a product to market.
He said: "I'm looking forward to sharing my experiences and expertise with a global audience as part of this UK delegation. It's so important to promote the exciting life sciences work we are doing in the North of England. I'm proud to play a part in raising the profile of the region and the translational work we are doing in gene therapy development at SITraN and experimental medicine at the NIHR Sheffield BRC. In addition, the visit will provide us an opportunity to network and establish collaborations with various companies and organisations in Japan and worldwide."
Joanne Hackett, Chief Commercial Officer, Genomics England, is speaking about the ground-breaking project to sequence 100,000 whole genomes, targeting patients with rare diseases and cancers: "This visit comes after a landmark week for the 100,000 Genomes Project, as whole genome sequencing becomes an NHS service for the first time, transforming patient care. Japan has one of the most innovative science sectors in the world and BioJapan is an ideal platform to demonstrate the capabilities of the UK genomics industry to an international audience."
Akihiko Soyama, President and CEO, LINK-J said: "It is my great pleasure to welcome the UK delegation again to Nihonbashi, Tokyo. I strongly believe that the UK Life Sciences Symposium in Nihonbashi will give us valuable information and insights about timely topics and enhance the tie between advanced countries in life science fields in the UK and Japan, both in academia and industries. LINK-J looks forward to continuing to strengthen our collaborative relationships with the NHSA and MedCity."
Last year, MedCity and the NHSA led a UK life sciences delegation to Japan made up of more than 40 people from institutions including Imperial College London, University College London, and Newcastle University; leading biotech companies; the Cell and Gene Therapy Catapult; the Bio Industry Association; and the Mayor's International Business Programme joined the delegation to make business and academic connections with our counterparts.
BioJapan attracts leading business development, licensing, and alliance management professionals, R&D personnel, and biotech company executives from around the world, with more than 900 organisations expected to be represented at the event this year.
The UK delegation will also have the opportunity to attend The UK Life Science Symposium, supported by Link-J the Tokyo based life science network, the Well Aging Summit and the Global Cluster Presentation Session, all on October 9.  Following BioJapan, some of the group will continue on to Seoul to visit Samsung Biologics.
ENDS
MEDIA CONTACT
For more information, interviews, comment etc. contact Hannah.Davies@theNHSA.co.uk, 07342882383.
EDITORS NOTES
You can find a full list of the companies and academics here: https://bit.ly/2DT2I7K
The NHSA ltd is a partnership established by the leading Universities and NHS Hospital Trusts in the North of England to improve the health and wealth of the region by creating an internationally recognised life science and healthcare system. It links eight universities and eight research-intensive NHS Teaching Trusts with four Academic Health Science Networks (AHSNs covering a population of over 15 million.
The NHSA's members include: Newcastle University, Durham University, University of York, University of Liverpool, University of Manchester, Lancaster University, University of Sheffield, University of Leeds, The Newcastle Upon Tyne Hospitals NHS Trust, South Tees Hospitals NHS Trust, Leeds Teaching Hospitals, Sheffield Teaching Hospitals, Manchester University NHS Foundation Trust, The Royal Liverpool and Broadgreen University Hospitals, Hull and East Yorkshire Hospitals, Lancashire Teaching Hospitals, Innovation Agency AHSN, Yorkshire and Humber AHSN, North East North Cumbria AHSN, Greater Manchester AHSN.
For more information on the NHSA visit www.theNHSA.co.uk
MedCity exists to promote and grow life sciences investment, entrepreneurship and industry across the Greater South East of England.
Supported by the Mayor of London, the London Academic Health Science Centres, and research institutes and life sciences organisations across the region, MedCity acts as a front door to the sector.
Find out more at MedCityHQ.com or on Twitter @MedCityHQ
The National Institute for Health Research (NIHR): improving the health and wealth of the nation through research.
Established by the Department of Health, the NIHR:
funds high quality research to improve health
trains and supports health researchers
provides world-class research facilities
works with the life sciences industry and charities to benefit all
involves patients and the public at every step
For further information, visit the NIHR website www.nihr.ac.uk