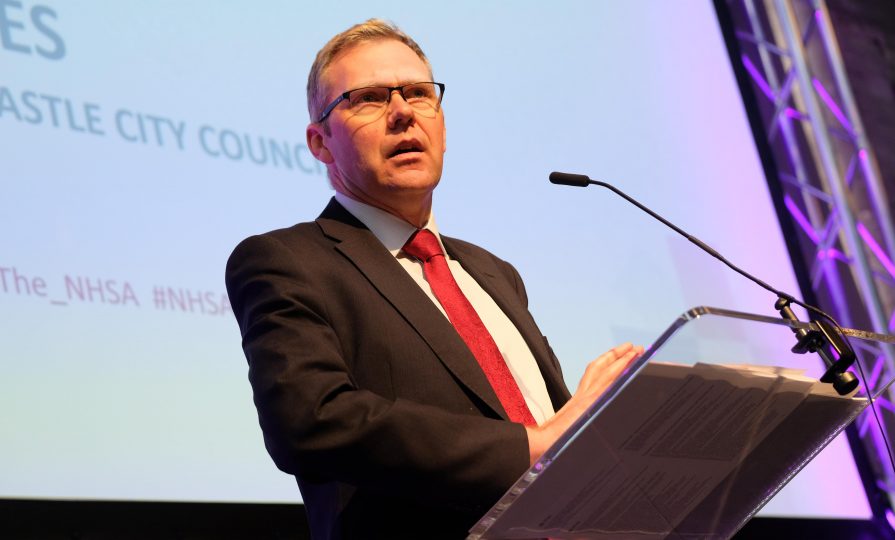 Northern politicians respond to Health for Wealth report
Manchester Metro Mayor Andy Burnham and Leader of Newcastle Council Nick Forbes respond to NHSA report
1st December 2018
Andy Burnham, Mayor of Greater Manchester and Cllr Nick Forbes, Newcastle City Council
"The findings today show beyond any doubt that the North must be handed the tools to take charge. We cannot continue to wait for Government to notice the stark reality of health outcomes in the North.
"We know that poor mental and physical health often prevent people from reaching their potential, with a knock-on effect on our businesses and productivity; this report proves why addressing this has to be a key Northern devolution demand in future.
"It is unacceptable that people here are 30% more likely to lose their job after ill health when compared to the rest of England.
"Work and health go hand in hand, and preventing long term health conditions doesn't just benefit the individual, it improves our economy as well. We are calling now for the government to reverse planned cuts to public health budgets. For employers and organisations to act to prioritise the of health of their workforce. And for a new dialogue with government over devolving health powers to ensure this North-South divide is finally addressed."
The Mayor of Greater Manchester, Andy Burnham, said: "This is an important and concerning report.
"In Greater Manchester, where we have an element of DWP devolution, we have an excellent track record of getting people with long-term absence from the labour market back into work. It's vital that we are now given all the powers and funding we need, including our direct share of the additional funding announced for the NHS in the Budget, to help us reduce the inequalities that still scar our country.
"As new Mayors are elected here in the North, including in North of Tyne, I will work with them and their council leaders to see how they can integrate health and social care as we have done in Greater Manchester. Challenging old divides to help people lead healthier lives, including integrating health innovation to get world class healthcare and prevention services, must be one of our immediate priorities."
Cllr Nick Forbes said:
"Our challenge around the first stage of devolution in the North East is to create more and better jobs. Today I make clear that equally important is ensuring people can stay in employment throughout their working lives. Next I will be working in close collaboration with Mayor Andy Burnham to ensure we take further powers we need to challenge our common problems across the North."