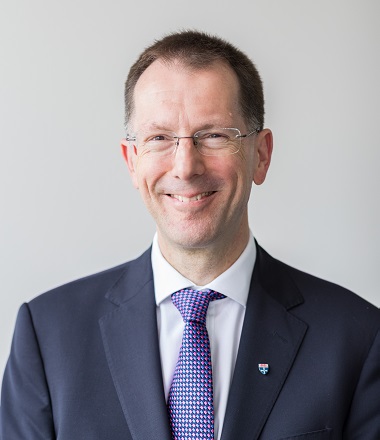 North's life sciences to receive over £1.6bn investment
Northern Health Science Alliance figures revealed in Life Sciences Sector Deal
5th December 2018
Press release December 5
North's life sciences to receive over £1.6bn investment
THIS week the government revealed £1.6bn of planned industry investment in the North's life sciences in its Industrial Strategy Life Sciences Sector Deal.
The figures gathered by the Northern Health Science Alliance look at investments which will be made across the North of England over the next five years.
The Northern Powerhouse is home to 21% of the total UK life science sector workforce, and has grown by more than 9% to over 50,000 employees since 2012. Latest figures for 2017 show the value of this sector in the North to be over £13.6 billion.
The sector deal also reveals a key investment by global health technology and human data sciences company IQVIA of £24m in a new 'prime site' in the North of England.
Professor David Burn, Chair of the Northern Health Science Alliance said: "We are delighted to see the strong support for health science research in the Industrial Strategy Life Sciences Sector Deal.
"The Northern Health Science Alliance has identified £1.6bn of planned investment in the North of England over the next five years because of this we are pleased to see government recognised the North as a 'significant, growing cluster'.
"We look forward to continuing to work with the Department of International Trade and the Office for Life Sciences to grow expertise, jobs and investment in the North of England's vibrant life sciences sector."
Geoff Davison CEO of BioNow said: "These investments demonstrate the commitment of industry to invest in the North of England and the importance of this part of the country to the wider UK. Companies based here cover the whole value chain from discovery to manufacturing and are well placed to be part of revolutionising healthcare into the future.
"The industry welcomes a focus on the life sciences sector and encourages a continued focus on rebalancing Government investment into the North."
Investments identified include:
Fujifilm Diosynth in Tees Valley has invested £5.7 million this year, building on a £6.7 million investment made in 2017 in high throughput process development of monoclonal antibodies, which will support its growing portfolio of projects to develop and manufacture life-changing medicines for its clients.
Liverpool and Northumbria are now home to 2 of Proton Partners' International Rutherford Cancer Centres with an initial investment of £70 million, with Rutherford Diagnostics recently announcing a £15 million diagnostic centre in the Liverpool Knowledge Quarter.
QIAGEN are working with Health Innovation Manchester to develop a world-leading genomics campus in the heart of Manchester's health innovation district. The new Genomic Health Innovation Campus aims to attract a cluster of companies to Manchester to drive pioneering research and development. The investment will create 250 new jobs while supporting more than 1,000 jobs indirectly in the Manchester corridor.
The Leeds Medtech Hub has secured £70 million towards its £250 million investment target and its Nexus Centre is nearing completion. Alongside this, £15 million has been secured to deliver connected electronic patient records and a further £9.5 million to back Grow Medtech and its 20 new partners who will support work to deliver early stage medical technology innovation.
At Sheffield Olympic Legacy Park, good progress has been made on plans for an Orthopaedic and Rehabilitation Research and Innovation Centre and a Centre of Child Health and Technology.
ENDS
MEDIA CONTACT
For more interviews, comment etc. contact Hannah.Davies@theNHSA.co.uk, 07342882383.
EDITORS NOTES
The NHSA ltd is a partnership established by the leading Universities and NHS Hospital Trusts in the North of England to improve the health and wealth of the region by creating an internationally recognised life science and healthcare system. It links eight universities and eight research-intensive NHS Teaching Trusts with four Academic Health Science Networks (AHSNs covering a population of over 15 million.
The NHSA's members include: Newcastle University, Durham University, University of York, University of Liverpool, University of Manchester, Lancaster University, University of Sheffield, University of Leeds, The Newcastle Upon Tyne Hospitals NHS Trust, South Tees Hospitals NHS Trust, Leeds Teaching Hospitals, Sheffield Teaching Hospitals, Manchester University NHS Foundation Trust, The Royal Liverpool and Broadgreen University Hospitals, Hull and East Yorkshire Hospitals, Lancashire Teaching Hospitals, Innovation Agency AHSN, Yorkshire and Humber AHSN, North East North Cumbria AHSN, Health Innovation Manchester.
For more information on the NHSA visit www.theNHSA.co.uk