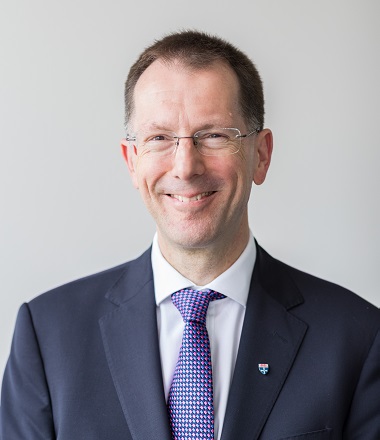 NHSA Chair Professor David Burn's announcement on CEO departure and recruitment
Northern Health Science Alliance Chair Professor David Burn's statement on Dr Hakim Yadi's departure from NHSA and the recruitment process
28th January 2019
Announcement from Northern Health Science Alliance (NHSA) Chair Professor David Burn:
"The NHSA's CEO Dr Hakim Yadi OBE is leaving the organisation to is leaving the organisation to pursue a career with a new therapeutics company.
"We would like to thank Hakim who, as founding CEO of the NHSA, has built up a team which are delivering the organisation's vision for the North's health sciences at a national and international level.
"Dr Yadi has been an inspirational driver of the NHSA's success and leaves at a time when an experienced, senior team is in place to continue its work.
"We are delighted NHSA Chief of Staff Nicola Wilson, who has been working at Hakim's right hand, will be stepping up to provide leadership and continuity while the task of identifying an outstanding candidate of the necessary calibre to lead the NHSA is undertaken.
"Head of External Affairs Hannah Davies will continue Hakim's public affairs as Head of External and Public Affairs, something she has increasingly taken on over the past year, and Shirley Hannan will continue to develop her excellent work as Research Co-ordinator and Funding Development Manager.
"We are excited about the next chapter in the NHSA's development which will see new associates coming on board providing an even louder voice for the North's health sciences.
"As a first step in the CEO recruitment process I would invite anyone with an expression of interest in the role to contact me for a confidential, informal discussion by emailing my Executive Assistant Anne-Marie.Burke@newcastle.ac.uk ."