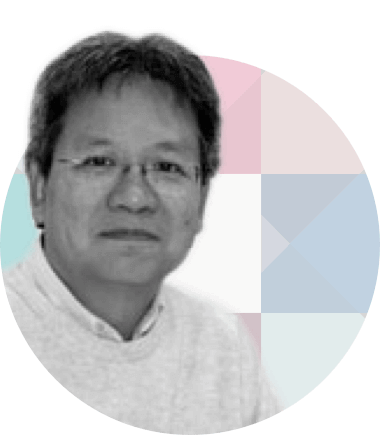 5 Minutes With...Professor Steve Myint
5 Minutes With...Professor Steve Myint
4th June 2019
Can you give us a little background on you and your career?
I am an academic physician turned businessman and entrepreneur. I have been an NHS consultant, hospital chairman and Dean of a health faculty so I have very broad experience of the NHS in the UK. I have worked in the global pharma industry for a few years but have become an entrepreneur developing my own companies around the world and also, most proudly, mentor others to be successful entrepreneurs.
When did you become an NHSA Board Member?
I was one of the founding non-executive directors over four years ago.
What led you to want to serve on the NHSA Board and how do you contribute?
I am lucky enough to be able to pick and choose what I do, so what drives me is working with great people with a good purpose. In addition, as an investor, I like to think about the future. The North of England was the home of the first industrial revolution. In my view, industry 5.0 will also be more about social interaction (people to people, people to AI and AI to AI) and the North can take a lead on this too.
I think I provide a broad expertise, including substantial experience of other Boards. In addition, since I have worked across the globe, I provide an unusually broad outlook and in particular, have helped with developing links with the NHSA and Asia. Putting into practice what Brexit may have to achieve for the country as a whole!
And what are our greatest opportunities?
I think the NHSA is already proving itself as a model as a catalyst for regional collaboration that can be a model for others. The biggest opportunity is, however, to deliver on its original aims to reduce health care inequality.
What message do you have for our members and stakeholder community?
I am a founder of an organisation that develops ethics and values in society. We developed this because we noticed that most societies are becoming more individualistic. As someone who does not come from the North of England and was raised in the South, I see that the North has more 'heart and soul' so its greatest strength is the potential to work with each other. The NHSA is a catalyst but the northern health community needs to work together. The core of a good health system is 'care' so it is possible to go beyond just equality of health outcomes.
Where would you like to see the NHSA in 10 years time?
I would like to see the NHSA as a national body, having achieved a good measure of health equality and having shown the way of how collaboration can be achieved. Of course, having had it roots in the Northern Powerhouse, it should still be based in the North of England coordinating the rest of the country,