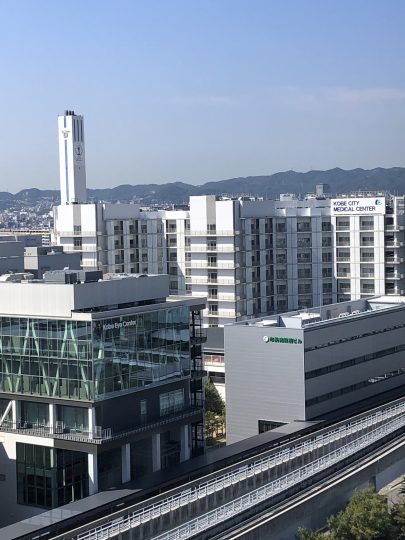 BLOG: Day one in Japan
Dr Ben Martyn blogs on the NHSA's first day in Japan as the UK delegation travelled to Kobe
7th October 2019
Today we travelled to Kobe to visit the Foundation for Biomedical Research and Innovation at Kobe (FBRI).
The cluster at Kobe has grown dramatically recently with several hundred companies and hospital buildings all residing on an artificial island that was built after an earthquake devastated Kobe in 1995.
They're working to help build collaborations between academia, industry and clinicians and are one of the first places in the world to treat patients with regenerative medicine for AMD (age-related macular degeneration) and CAR-T therapy.
We were given a tour of the Translational Research building before attending the 'latest trends in advanced therapy and biomedical engineering' seminar which brought together UK and Japanese speakers.
It was interesting to see both the cutting-edge science taking place, but also that the Japanese are facing the same challenges we face to break down silos, create collaborative partnerships and speed up the translation of innovation from the lab to patients.
We had a great time and met several interesting companies. It was fantastic to stand in a thriving life sciences area of so many companies and healthcare provider buildings that 20 years ago wasn't even an island, but just the sea!