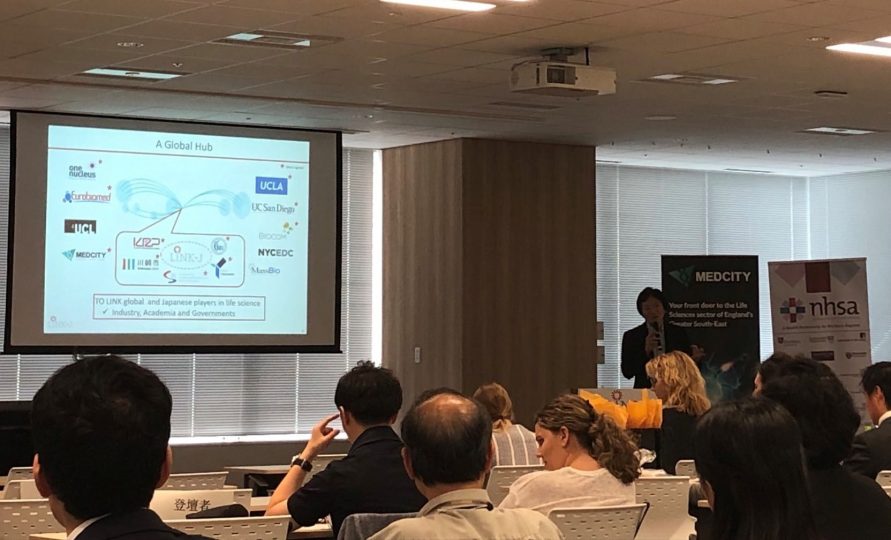 BLOG: Day two in Japan
Dr Ben Martyn blogs from Tokyo where he and Keith Miller, the NHSA's Head of Corporate Engagement, spent the second day of the UK trade mission.
8th October 2019
It's been a busy day in Tokyo and in a bid to make the most of the networking opportunities available, Keith and I split up the morning. Keith attended the UK Life Sciences Symposium while I teamed up with Invest Newcastle and headed into Tokyo for a side meeting to discuss collaboration opportunities in the North in AI, diagnostics, ageing and surgery.
We then returned to the Link-J offices in Nihombashi for the Global Life Sciences cluster meeting joined by over 10 other countries. It was great to see what like-minded organisations internationally are doing and we discussed how it's important that, while we all compete for attention and investment, we all have the same goal, face the same challenges and have complimentary expertise.
When we work together as an international community, we can tackle the biggest challenges in healthcare and have a real impact on patients' lives.
We've now left Tokyo and have travelled to Yokohama ready for BioJapan which starts tomorrow.