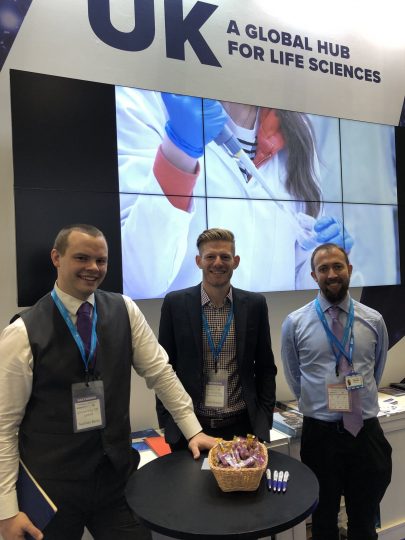 BLOG: NHSA at BioJapan
Our man on the ground in Japan, Dr Ben Martyn, on BioJapan in Yokohama
11th October 2019
The first day of the conference went really well with lots of interest in the UK stand, meetings with international clusters and Japanese companies.
We had a really interesting discussion about strengthening the Healthy Ageing and preventative medicine links between Japan and the North of England.
The UK reception meeting followed, which was a packed room where the Japan Bioindustry Association spoke about the high quality of both UK and Japanese research and how valued the relationship is between the two countries.