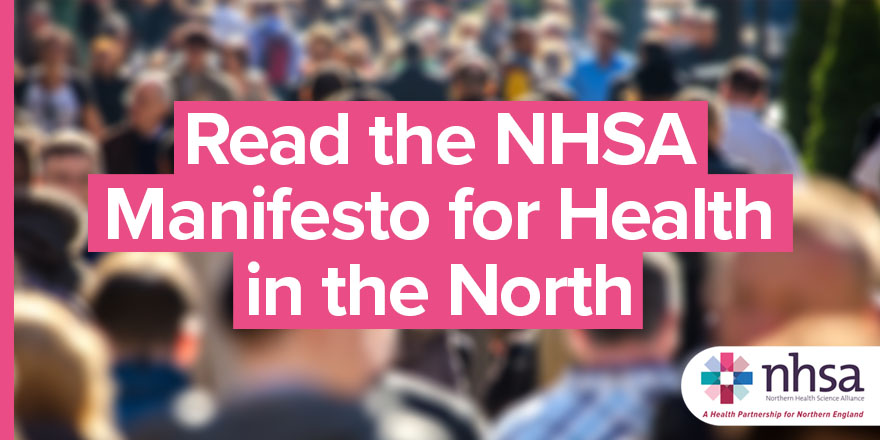 NHSA manifesto for health across the North of England
Ahead of the General Election the NHSA sets out its manifesto for health in the North.
12th November 2019
The Northern Health Science Alliance has set out its manifesto for health across the North of England:
Changing the funding formula for the most deprived areas in the North to receive proportionately more money to tackle health inequalities.
Greater autonomy for local stakeholders to deliver a place-based approach to policy making.
Recognising the anchor institution status of the region's NHS trusts and supporting them through investment in people, place and care to transform Northern communities.
Working to balance the UK's economy through investment in the North's health and in its health innovation economy – funding where need and potential are greatest.
Government to invest in Health R&D to the same level as private industry – through the North's universities, hospitals and AHSNs.
Creation of a ring-fenced budget to boost Northern productivity and address Northern health outcomes.