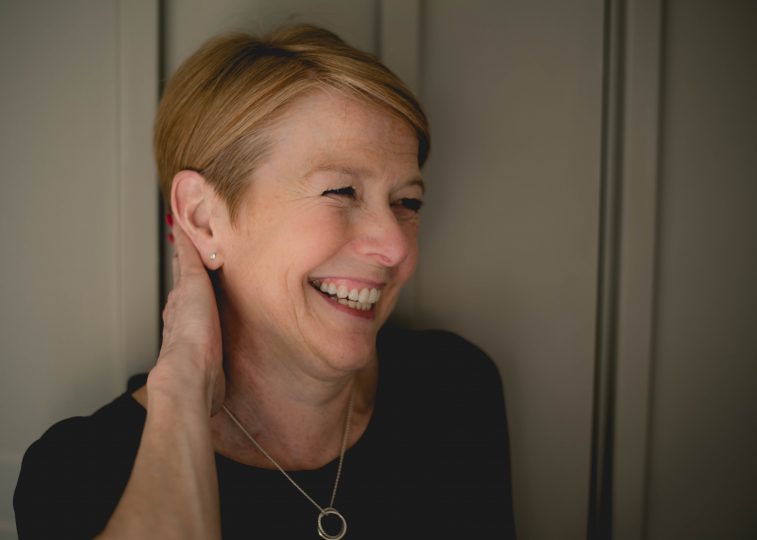 NHSA's Nicola Wilson becomes a Professor
Our Deputy Chief Executive has been awarded the title of Professor in Practice by Durham University.
12th February 2020
Nicola Wilson, Deputy Chief Executive at the Northern Health Science Alliance, has been conferred with the title of Professor in Practice by The Wolfson Research Institute for Health and Wellbeing and the Department of Psychology at Durham University.
The title recognises Nicola's extensive knowledge and expertise gained over two decades working within the health sector, both within the NHS and academia.
As a Professor in Practice, Nicola will act as an Ambassador for Durham University and will undertake occasional seminars drawing upon her experience in translating research into the clinical and industrial spheres. This will be delivered alongside her existing role with the NHSA.
_______________________________
We caught up with Nicola and Professor Amanda Ellison, Executive Director, Wolfson Research Institute for Health and Wellbeing, to find out more about what this new title means in respect of the work of NHSA and Durham University.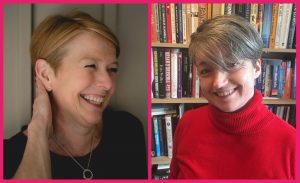 Explain the process that has been involved in gaining the title of Professor in Practice?
Nicola: I first became aware that there was such a title as 'Professor in Practice' when I started some desk-based research on maintaining an academic profile when you are no longer working in an academic setting. The Professor in Practice route was being offered at a number of institutions and because of what I primarily saw as an organic synergy between The Wolfson Institute at Durham that Amanda leads and my academic profile, I spoke to Amanda initially very informally about it, and whether I would be eligible to apply. She was immediately very supportive and sent me information on the application process.
Amanda: The appointment of Professors in Practice allows universities to tap into the wonderful work that is being done outside of academia, delivering services and working with the stakeholders in various domains, domains in which our academy has demonstrable research. In the case of health, we believe that appointments such as Professor Wilson will allow us to directly challenge the 17-year gap between our academics having an idea and changes in health care practice.
Nicola, can you tell us about your career path so far?
Nicola: My early career began in primary care mental health services as a counsellor. I then studied a bachelor's degree in Cognitive Behavioural Therapy (CBT) which qualified me to work as a Cognitive Behavioural Therapist. I used my CBT training with people of working age who suffered from common, less severe mental health conditions such as anxiety disorders and depression. I then took a post-grad route studying wider applications of CBT in order to work with more complex conditions such as eating disorders, which was an area of interest for me.
All of this study has been undertaken as an adult returner, which has given me a burning passion for the concept of education being 'life-long' and available at all stages of life.
Aside from working in primary care settings, I also led mental health and well-being services within colleges and a university, and from there, in 2010, became a Programme Leader for the CBT training routes delivered at University of Cumbria. In 2012, I was given an incredible opportunity to be seconded to lead a team hosted by the NHS to facilitate research and knowledge exchange opportunities between regions of Europe and the North of England. This was my first experience of working at supra-regional level and gave me the training and experience that paved the way for my future role with the NHSA from 2016.
Has becoming a Professor in Practice been a long-time aspiration for you?
Nicola: Certainly, it is something I have aspired to for a couple of years now. I love my role at the NHSA so much and was genuinely excited that the Professor in Practice route provided an opportunity for me to blend my background and experience with my current role. It means that I can bring my experience of cross-sector and multi-institution collaboration into an academic context and vice versa. It makes absolute sense, as a framework, and is utilised by many universities across the UK. In terms of what it means for me personally, it is an absolute landmark moment in my life.
Amanda: We are delighted to welcome Nicola into the Durham family. By embedding her expertise into our enquires we can ensure that the questions we are asking are the right ones and that the evidence base we develop will have a more direct route to practice.
The Wolfson Research Institute for Health and Wellbeing is an interdisciplinary body which fosters parallel investigations of health challenges from many different perspectives. Professor Wilson's influence will be instrumental in the operationalisation of our findings thereby critically enhancing the relationship between academia and health interventions. This will be useful insight for our early career researchers all the way to team leaders. With Nicola's vast experience in mental health, she adds another dimension to our research programmes and provides a vital voice to the work being carried out in Psychology. Our students will be very interested in what she has to say and the insight that she can bring to the outcome of their studies.
What roles and responsibilities are associated with the Professor in Practice title at Durham University?
Nicola: The role will not mean that I am leaving the NHSA, but it will be a mutually beneficial relationship between the NHSA and Durham University. In reality it means that I will act as an Ambassador for the University and undertake occasional seminars with students drawing upon my experience in translating research into the clinical and industrial spheres. In addition, I will also bring to my appointment my enviable 'rolodex' of contacts built up over years of regional, national and international collaboration and projects derived within health, higher education, innovation, business and local/national government departments.
Amanda: The appointment of Professor Wilson is instrumental to our strategy going forward; to appoint individuals who can bring a wealth of experience and understanding to how our academic practice can change the world around us. In addition to being that person, Professor Wilson is enthusiastic about the different audience that can directly benefit from her expertise. Students will be fascinated by her insight on mental health and health interventions in general, as will early career researchers and research team leaders who will benefit directly from her knowledge.
Why Durham University?
Nicola: The Wolfson Research Institute for Health and Wellbeing's reputation alone was a driver for my choice of institution to apply to. Durham University has a world-class reputation, and The Wolfson and the University's department of Psychology seemed a natural fit for my skills, knowledge and experience. It's also in a very beautiful part of our world.
Amanda: Professor Wilson is Wolfson Research Institute for Health and Wellbeing's first appointed Professor in Practice and we could not be more delighted that she has accepted the title. As we move into the next phase of our evolution here at Durham, we are cognizant of how many of our research programmes are influenced by or are contributing factors to human health. Nicola will be instrumental in making sure our strategy is as efficient as possible and will be a critical friend to our endeavours. In addition, we are always mindful of ways to enhance the environment in which our students can thrive. Through this appointment, we have a demonstrable touchstone through which we can enable our students to inform their contextual experience, helping them to form their own opinions and beliefs, shaping the people they will become.
How will this new title support both the NHSA and Durham University? 
Nicola: Being appointed is a truly humbling experience, and I see it as the culmination of many years' hard work in study and in my career trajectory, so I can only see that it will add an additional richness to my role as Deputy Chief Executive of the NHSA, in which aside from my operational responsibilities I also have leadership of our Healthy Ageing programme of activity.
I am looking forward to being part of a 21st Century 'blended family' – the NHSA and Durham University. I think that my heart has always been in academia; the opportunity to impart and imbibe knowledge and having experienced first-hand the rewards – both professionally and personally – of academic achievement. In choosing to leave the academic setting to work 'in the field' if you like, I was under the impression that any hope of achieving the title of 'Professor' had been lost – wrongly, it turns out. I think that this appointment sends out a very clear and present message about the value placed on people who are not working in an academic setting, but who maintain the values and rigour of academia and who demonstrate the vital importance of knowledge exchange and collaboration in tackling some of our greatest societal challenges. My hope is that someone reading this interview will recognise themselves in all of this and will be inspired to apply themselves.
Amanda: I like the blended family analogy. This is not just about how Durham University will benefit from Professor Wilson joining us, we surely will. However, we want to be instrumental in providing opportunities for Nicola to experience aspects of academia she has not been privy to before, to give her a flavour of how it is that we work, our constraints and our facilitators. In this way, and through the body of the excellent NHSA, we can work together to improve the throughflow of knowledge into interventions and evaluation of their efficacy.