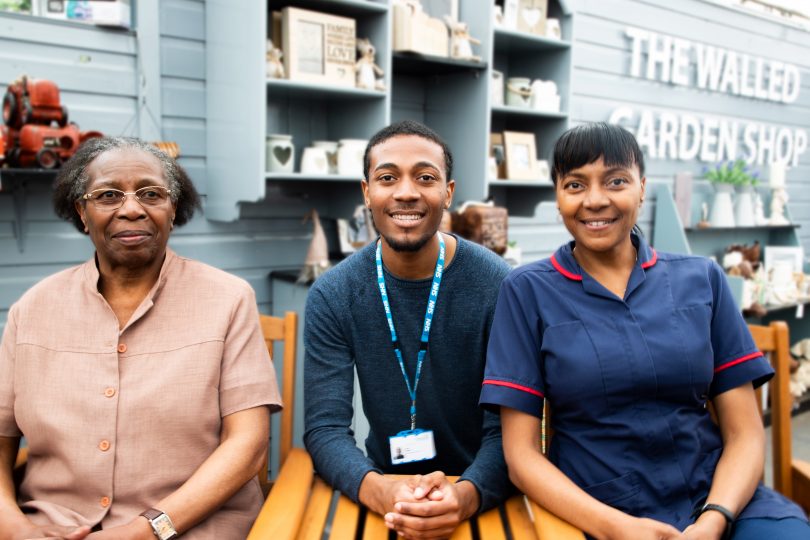 Research engagement with BAME communities
RDaSH's Louis Palmer blogs on improving research engagement with BAME communities.
12th August 2020
Louis Palmer is a Clinical Studies Officer working in the Grounded Research team at Rotherham Doncaster and South Humber NHS Foundation Trust (RDaSH). In this blog, he discusses his passion for health equality and his ongoing work to encourage more clinical research engagement among Black, Asian and Minority Ethnic (BAME) communities.
I am shocked by the disproportionate impact of COVID-19 on those in Black, Asian and Minority Ethnic (BAME) communities, knowing people personally from this community who have been affected by the virus. However, I also understand the importance of research in beating COVID-19 as there are still many questions left unanswered. I believe that research is our way out of the pandemic, but I also know that BAME communities are underrepresented in research studies generally and consequently are not putting themselves forward for COVID-19 research.
In a bid to encourage more people from BAME communities to take part in research and to promote positive messages around research, I recently joined the regional Clinical Research Network (CRN) BAME COVID-19 group, made up of partners from across Yorkshire and Humber. This group aims to look at ways to improve engagement with BAME communities and enable more BAME representation in COVID-19 research. As part of this role, I helped to facilitate an event which focussed on consenting challenges for those in BAME communities. Some of the challenges highlighted were around misinformation in communities, trusting researchers, and language barriers which make access to research more difficult. As a result of the event, a number of suggestions were made to try and overcome some of the challenges, and the event provided the opportunity to network with others in the region.
Locally within the Grounded Research team, I decided to shoot a couple of short films which stress the importance of research and describe why people from BAME backgrounds need to be represented in research. The films featured interviews with me, my mum, Andrea, who is a current NHS nurse, and my nannan Blanche, a retired NHS nurse who came over to the UK from Jamaica as part of the Windrush generation.
These films have been circulated within the RDaSH BAME network and have also formed part of the RDaSH inclusion plan. They have been circulated externally through the BAME COVID-19 group and the Northern Health Science Alliance (NHSA). In addition, I was recently interviewed on Trax FM and BBC Radio Sheffield, where I was able to discuss the work I have been involved in around BAME participation in research.
I have and continue to make connections with others working in this area. As a result of these growing connections, I was recently invited to sit on a health and wellbeing panel at a virtual event, organised by the Black Voices Matter group in Leeds, called Speaking Out from Within, which provided a platform to dispel some of the myths about research for the Black community. Overall, I think that this work is important and as I researcher who consents people to research studies, I need to help people from BAME backgrounds to feel comfortable enough to take part in research. I think this is being recognised more but there is still a lot more work to do until we have the representation that we need.
I am keen to grow the work in this area and welcome anybody interested in this work to contact me via the Grounded Research team by emailing rdash.groundedresearch@nhs.net