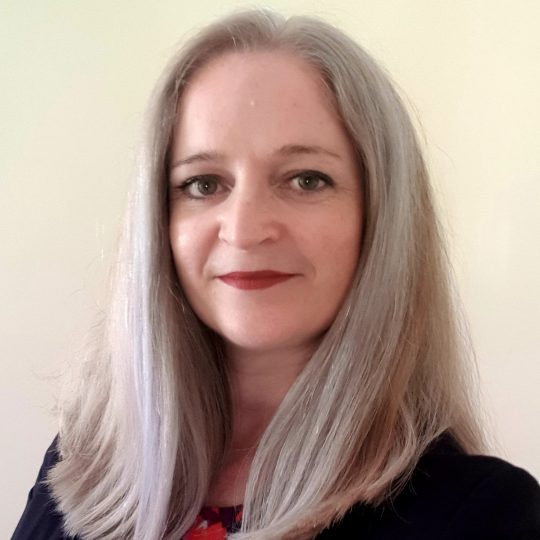 NHSA Insights: Starting a new role during lockdown – 7 months in
NHSA's Helen Cole, reflects on her first seven months in post as Industry Partnerships Manager
5th January 2021
2020…it was a challenging year! 
I started out last January with a vague 7-year itch, approaching another anniversary in my previous job as head of one of NICE's independent External Assessment Centres. I loved the people and the work, which involved evaluating the clinical and economic evidence for innovative medical technologies and presenting to NICE Committees who deliberate and make the recommendations for NHS adoption. I was also awarded a 3-year NICE Fellowship in 2019 (predominantly an ambassadorial role) and felt I could do more to improve patient access to the best, proven, diagnostics and therapies, if I could find a challenging new role, with wider remit.    
Spotting the advert for NHSA Industry Partnerships Manager on LinkedIn, this seemed like a good opportunity to fulfil this ambition. I was interviewed and offered the post in February and started at the end of May.  
My role sits at the intersection of our 24 members and the life sciences industry. A key focus is to look internationally for new opportunities to bring industry investment in collaborative R&D for our members in a post-Brexit world. We do this by promoting the academic and clinical excellence we have in the North to partner with life science companies in their product development, clinical translation, and post-market evaluation, seeking new technological solutions to unmet clinical needs in the NHS.  
Unexpectedly, the plans that I heard about in February, to take delegations of our members to international conferences, came to an abrupt halt with the global pandemic. Although I knew the NHSA role was 'agile' with frequent national and international travel, I have yet to physically venture beyond my four walls in Sunderland! However, I have been on a virtual tour of the UK, Israel, the USA and South East Asia, building valuable relationships with many different prospective international partners, through the lens of Microsoft Teams, Zoom, Google Meet etc.  
I have been able to apply my experience of evaluating company evidence submissions to NICE to articulate the advantages of overseas companies bringing their technologies to the North of England to collaborate with our members in real world evaluation studies and prove their value proposition in patient care pathways in the NHS. 
Closer to home, I've spent time during the COVID-19 lockdowns building virtual networks of specialists in advanced therapies and data, from amongst our member organisations and beyond. It has been a privilege to learn so much from these highly regarded experts while working closely with them on the development of our 'Connected Health North' proposal to HM Treasury, and also advocating for substantial 'levelling up' funding for the North in the Comprehensive Spending Review.  
So, here's to 2021 and whatever the mass vaccination programme and Brexit may bring by way of the new normal!