BLOG: Sharing learning on Spanish delegation
The NHSA's Helen Cole and Sarah Scally summarise their recent trip to Spain as part of the HEEP delegation
18th October 2021
Sunday, October 3, 2021 finally saw us dust off our passports, download our COVID passports and mark the return of the NHSA to international delegation work. We travelled to Barcelona with colleagues from Leeds Teaching Hospitals NHS Trust, Bruntwood SciTech (Alderley Park) and NIHR CRN Greater Manchester, to join the inaugural Healthcare Entrepreneur Exchange Programme (HEEP), brainchild of Dr Daniel Moreno Martínez in Catalonia and Dr Chris McKee in Leeds. 
They say a picture speaks a thousand words, so please pause and watch this short video about the international innovation competition, HEEP. 
Our five days in Spain were packed with opportunities to visit and exchange knowledge with innovators in three leading hospitals, research institutes, technology centres, clusters, and regional organisations supporting life sciences and economic growth. Such was the scale of activity that it is impossible to cover all in this blog, so we focus on the inspiration and key learning that we bring back with us. 
At Campus Can Ruti we witnessed the benefits of co-locating several biomedical research institutions with the publicly-funded Germans Trias I Pujol Hospital. There, 4 out of 5 of hospital departments and more than 300 healthcare professionals (almost 10% of hospital staff) engage with innovation activities to fulfil unmet healthcare needs and their ambition is to engage more nurses in the programme in future. The hospital established a new Strategic Projects Unit in February 2021, including a vision to improve patient and public involvement and establish a space for patients to co-create and be involved in the innovation process. Our subsequent visits to Bellvitge Hospital Universitari and Vall d'Hebron hospitals enabled our delegation to learn from the innovation strategies that benefit the 7.7 million population of Catalonia and exemplar projects from Catalonian healthcare entrepreneurs, many driven by the global pandemic and need for remote healthcare solutions. The UK winners of the HEEP competition were connected with their clinical peers, to tour their departments and facilities and develop further ideas for their innovations back home. 
At the University's Parc Cientific de Barcelona we were joined by presenters from eit Health, CataloniaBio & HealthTech, and biocat, three organisations which represent both the regional strengths and cluster support for life science companies in Catalonia. Later in the week, we had the privilege of visiting the UNESCO World Heritage Hospital de Sant Pau Art Nouveau site and listened to pitches from five digital health start-up companies supported by the Barcelona Health Hub cluster. Reflecting on the fantastic work and successes of these organisations, it was interesting to compare with our own operating model as the NHSA. We too are both a membership and a cluster organisation, as defined in the Government's Life Sciences Vision, and Industrial Strategy before it. A key difference is that we do not currently have companies as industry members of the NHSA, which sparked some progressive conversations within the delegation and since arriving home.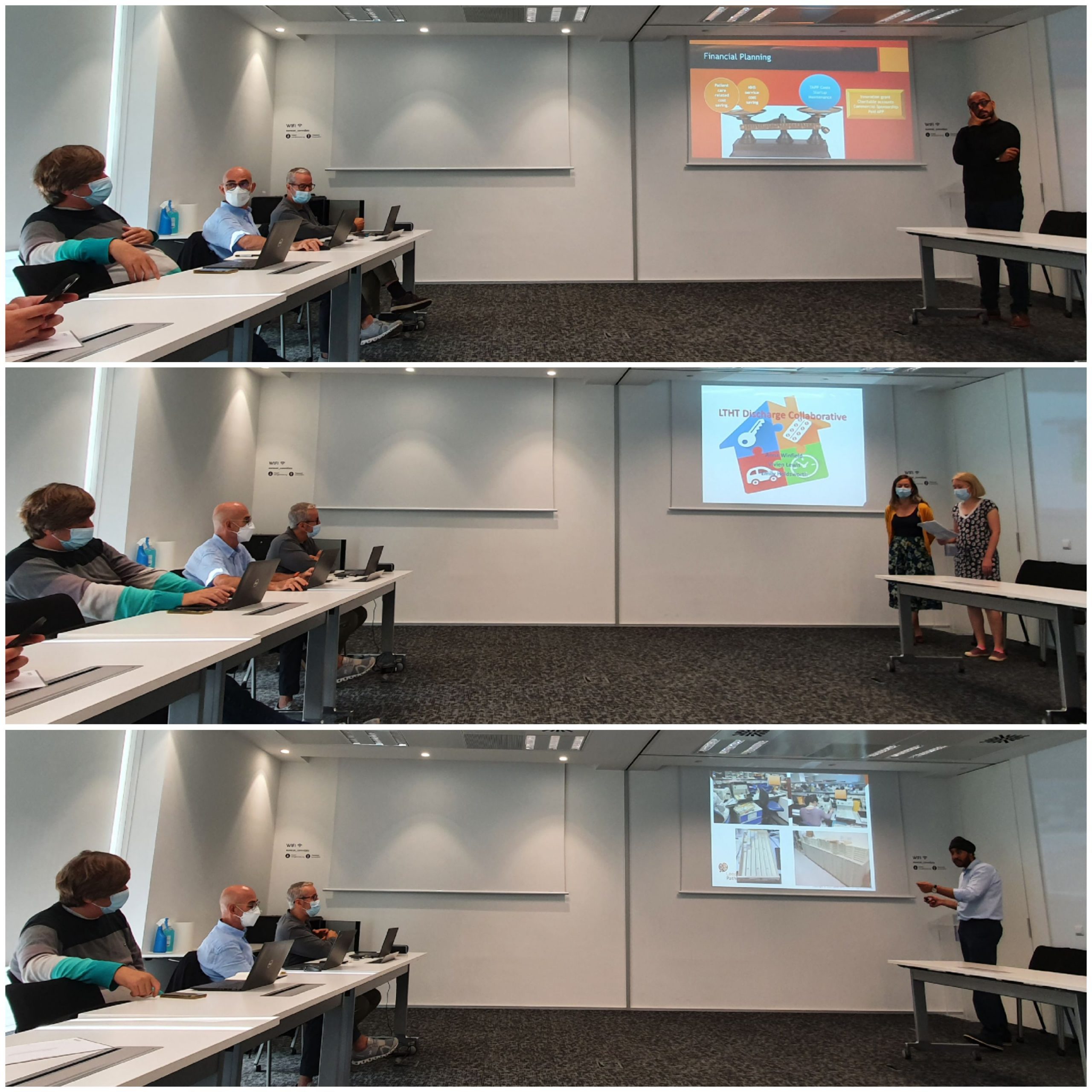 Our hosts also showcased their technology centres at LEiTaT and eurcat. Our tour of the former was fascinating: a living and breathing example of cross-sector scientists coming together in the social spaces to diffuse ideas from innovations as diverse as drug discovery, 3D printing, advanced textiles, and in domestic laundry, where we heard about a solution to the environmental hazard of polyamide microplastic waste generated when we mix clothes made from natural and man-made fibres in our washing machines. LEiTaT have also invested in a 3D printing incubator space, with capabilities to produce anything in resin, plastics, metal and even food! Not only healthcare solutions such as a respirator designed for use during the pandemic, and bespoke implantable devices; we also saw a wide array of the funkiest 3D printed objects, including a portable saxophone! Eurcat positions itself to link the research emerging from universities with the innovation and R&D departments of companies of all sizes. Their offer is to co-design and implement solutions with clinical and technical collaboration, and digitalisation of healthcare is a key priority. ​A wide range of e-health projects were showcased, including a number of international collaborations, some in the UK. We will follow up as potential opportunities for NHSA members with matching academic and clinical interests in the North.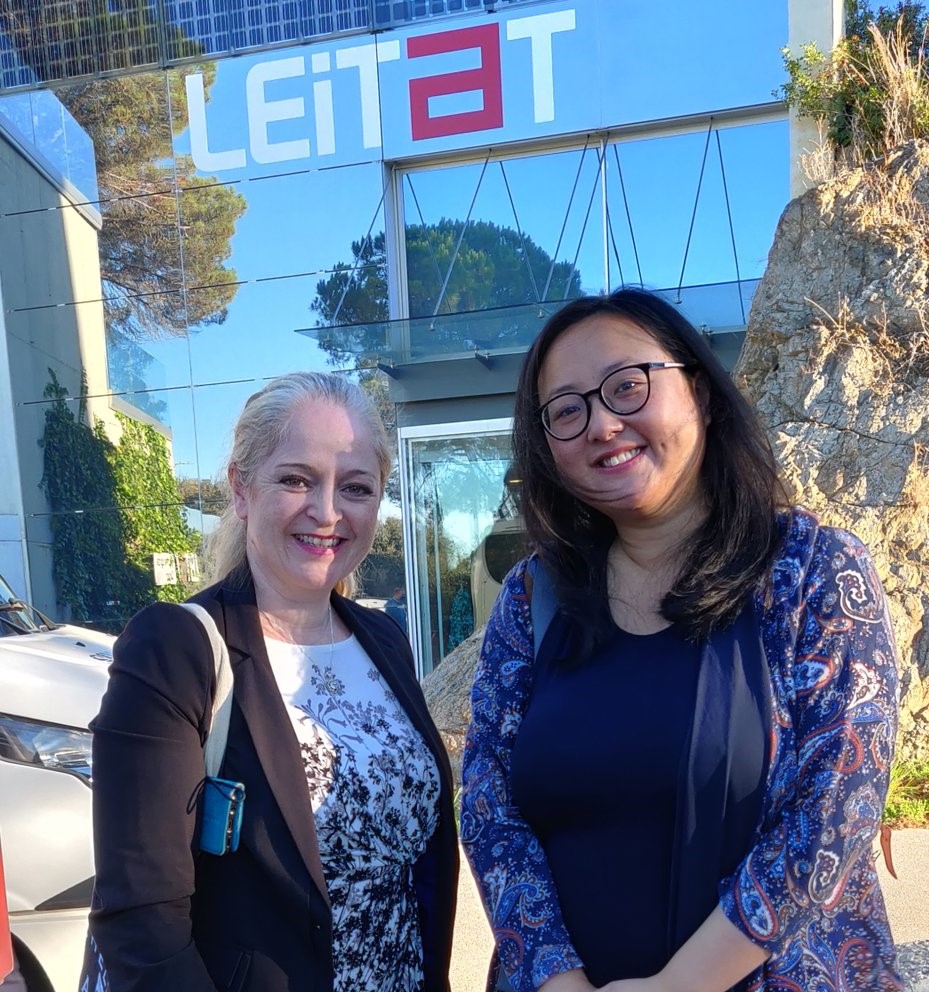 So, what comes to mind when you hear the word 'Supercomputer'?  To see this magnificent piece of machinery situated in a historical church at the Barcelona Supercomputing Centre was rather impressive . The current MareNostrum 4 has peak performance of 13.9 Petaflops and is entirely aimed at generating scientific knowledge in research projects on climate change, gravitational waves, a vaccination against AIDS, new radiation treatments to fight cancer and simulations relating to the production of fusion energy, among others. We were also shown the vast empty space and huge water-cooling system being prepared in the new building for the imminent arrival of V5, which will sadly finally outgrow the church. We understand from our NHSA networks in Data and AI that some of the pan-northern ambition for data-driven healthcare projects will require investment in supercomputing power here in our region.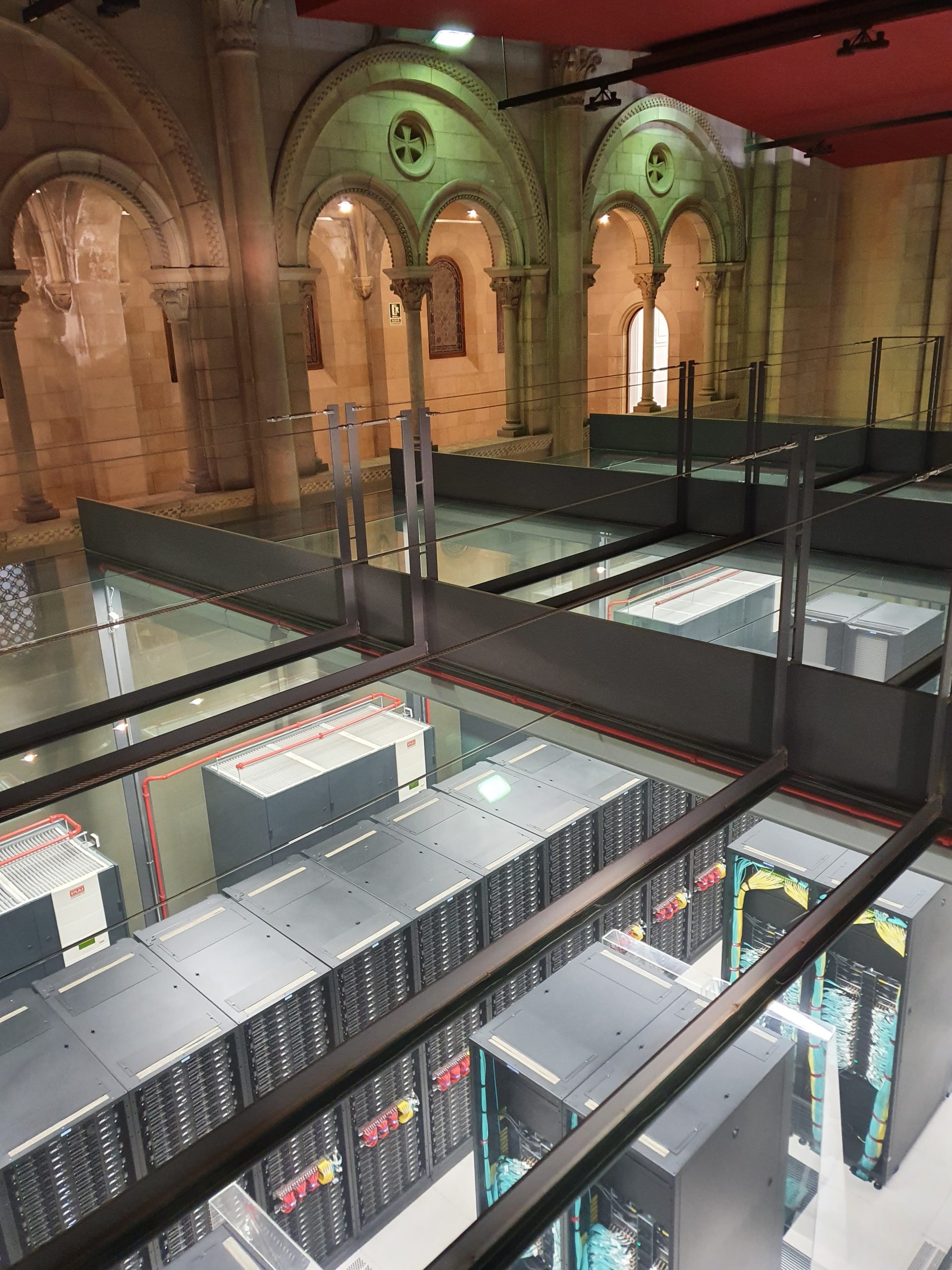 Our visit was topped and tailed with a magnificent civic reception with the British Consul-General amongst the Roman archaeological remains at the Museu de Badalona, who has now opened discussions on the potential for a Leeds/northern corridor with north-east Spain for future collaborations and our delegation was honoured to conclude with a private tour of the world-renowned Gaudi building, La Pedrera. We now look forward to receiving the Catalonian HEEP winners and supporting the return delegation to Leeds and Manchester at the end of October. The future ambition is for the HEEP programme to scale up and be open to more healthcare entrepreneurs across the North of England from amongst the NHSA membership.