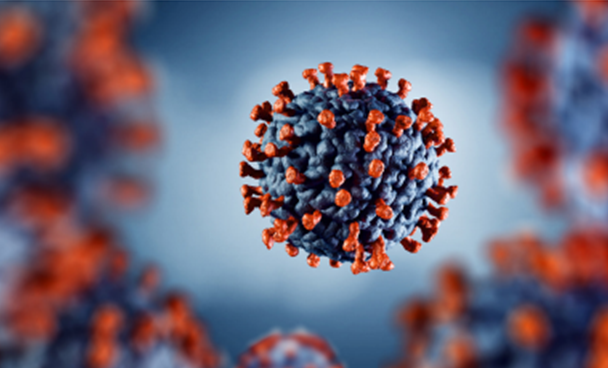 NHSA supports UK-China Roundtable
The NHSA recently supported the British Embassy in Beijing with its UK-China Roundtable on R&D for Future Pandemic Prevention.
26th May 2022
In February 2022, the NHSA was delighted to support the British Embassy in Beijing with its UK-China Roundtable on R&D for Future Pandemic Prevention: Testing, Vaccines and Therapeutics.
NHSA members and strategic partners from northern institutions, with expertise in infectious disease and diagnostics, were convened as speakers and contributors to this important bilateral event (virtual).
The roundtable format comprised opening remarks and plenary presentations from each nation, followed by an expert speaker session on 'New Horizons in Testing', then a second session on 'New Horizons in Vaccines and Therapeutics', each of which concluded with a moderated question and answer (Q&A) session with the online audience.
NHSA Board member and Government Advisor to the Vaccine and Therapeutics Task Force, Dr Jonathan Sheffield, delivered the keynote talk for the UK.
Professors Janet Hemingway (Infection Innovation Consortium, iiCON), Rick Body (COVID-19 National Diagnostic Research and Evaluation Platform, CONDOR) and Andrew Ustianowski (Clinical Lead for the NIHR COVID Vaccine Research Programme / Joint National Speciality Lead for Infection for the National Institute for Health Research (NIHR)) presented and discussed the UK experience and lessons learned from COVID R&D that will be essential to mitigate future outbreaks of novel diseases and prevent them turning into future pandemics.
Chinese panellists included Prof. Zhongze Gu, Director of the JITRI Biomaterials and Medical Devices Institute, who presented human organ-on-a-chip technologies that are being used to evaluate COVID infection and treatment, and Dr. Bo Ying, CEO of Abogen Biosciences, who gave an overview of China's first mRNA vaccine candidate. The event was well received and has generated follow up discussions about potential collaboration between a number of the participants.
The event was co-hosted with the British Embassy by China's National Innovation Centre par Excellence (NICE, China) and the NHSA's Industry Partnerships Manager, Helen Cole, prepared the summary report.
The report is now available to download from the NHSA website and includes key messages from the academic and scientific research communities for policy makers in both the UK and China on R&D investment for future pandemic preparedness.