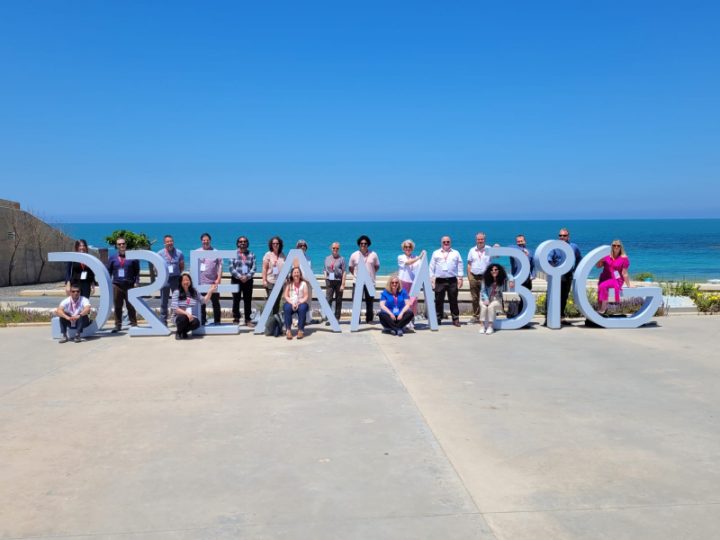 A successful delegation to Biomed Israel 2022
Our Cluster Development Manager, Dr Ben Martyn, reflects on the interactions and opportunities across the week-long delegation.
15th June 2022
After almost three years, the NHSA recently returned from an amazing and successful trip to Tel Aviv. Having led a hugely successful delegation in 2019 it had always been apparent that we would be back, but we never suspected how long it would take (no prizes for guessing the cause of the delay).
However, it was definitely worth the wait. Our delegation fully represented the breadth of the NHSA offer, with delegates from our NHS Trusts, Universities and the Academic Health Science Networks.
Coming together as an informal innovation managers' network for the week, we set out with two objectives. One, to meet with the Israeli Health and Life Science innovation ecosystem, build partnerships and learn from the Israeli way of driving innovation at pace and scale. Second, was to engage with the Israeli SME community to find potential solutions to UK healthcare challenges.
Thanks to the work of our partners in Israel, including the UK Israel Tech Hub, the British Embassy, the Israel Ministry of Economy, the Israel Innovation Authority and the Israel Export Institute, I think we succeeded on both counts. 
Our delegation spent the week visiting top Innovation Centres in Israel, attended Biomed Israel, and met with over 150 companies.
A real highlight for me was our visit to Beit Isse Shapiro, a world leader in developing and providing innovative therapies and services for children and adults with disabilities. Not only is their work obviously having a huge impact on people's quality of life, but the way they approached challenges and innovation really applied the lessons and strategies we had spent the week discussing on a personal level. While they have a track record of developing new technologies and services to solve patient challenges, we also saw how they had empowered patients to advocate for social change and better legislation. An important reminder that often innovation in healthcare is as much about how you approach the problem as it is developing a technology.
This is a lesson I hope to apply as we continue to strengthen our partnerships with Israel. I'm delighted to say that we formally signed a joint declaration between the NHSA and the Israeli Innovation Authority. This declaration is a recognition of our joint ambition to change the way that Israeli companies can engage with the UK, and the NHSA is leading the way for the North. Our next steps will be to develop a bilateral programme to match Israeli innovation to unmet need in our healthcare system, and allow for companies to engage with the entire NHSA network for mutual benefit.
I look forward to keeping you all updated as things progress and hope to see some of you back in Tel Aviv in the not too distant future!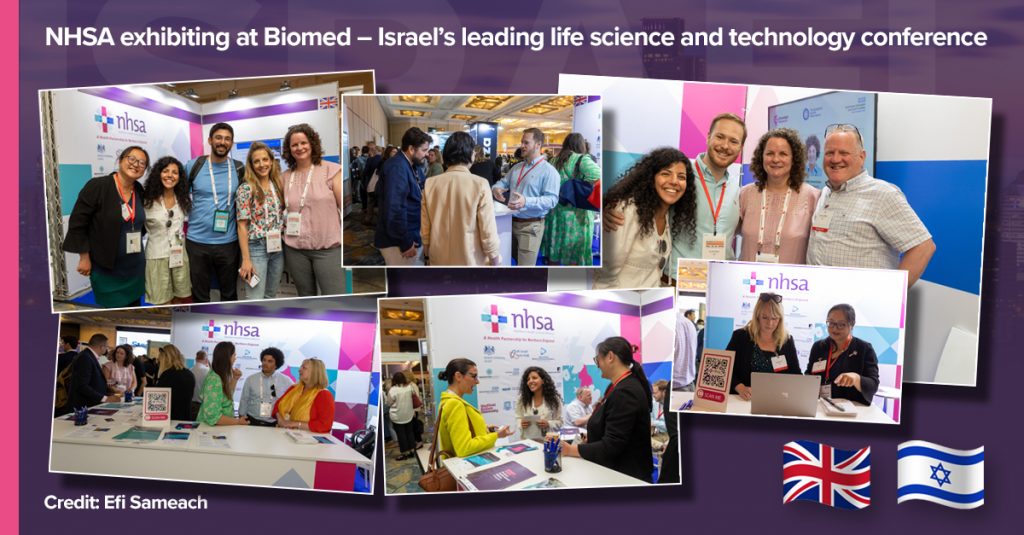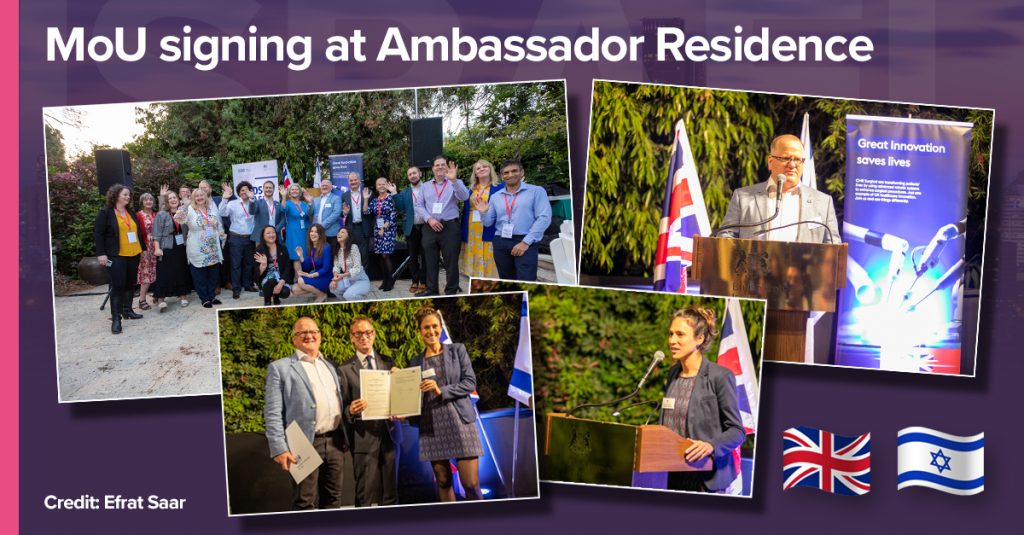 Here are just some of the highlights and take-aways from the delegates who joined us:
"The recent visit to Israel, Tel Aviv has been a showcase of the value in person delegations can offer to NHSA members. This was a superbly run delegation hosted by the NHSA and the UK Israel Tech Hub which we were grateful to be a part of.
"The opportunity to meet with so many, as well as key healthcare institutions, has proven very valuable to us with several leads progressing since initial meetings in Tel Aviv. A key highlight for the party from Leeds was the launch of the Leeds Israel Innovation Healthtech Gateway (a UK first!) and the MoU signing between the NHSA which has great potential for funding and reinforcing collaborations between Israel and the North UK."
Dr. Christopher S McKee 
Business Development and Innovation Manager, Leeds Teaching Hospitals NHS Trust
"Jackie (Dr Jackie Twamley, R&I Academic Nurse) and I, found the recent trip to Israel, the Biomed Conference and all the activities and tours arranged by the NHSA, the Tech Hub, IIA etc., a phenomenal experience. The highlights were twofold: 1) An incredibly slick and well-organised series of events to foster collaborations between two nations and innovation. 2) The enjoyment and benefit of pan-northern networking and relationship building with a group of people I would trust implicitly.
"For me the take homes were that of a nation we can do business with in R&I and academia in the NHS and also friendship and collaboration we can build on to build the north, and specifically the NHSA, who are uniquely networking this community."
Paul Brown
Head of Research & Innovation, UKCRF Network – Interim Director
"As part of the UK delegation organised by the NHSA we were introduced to a large number of Israeli MedTech companies all of whom have potential to engage in the UK market using our NIHR services. Not only this, the impeccable organisation and positive and professional atmosphere cultivated by the team made it an extremely successful trip."
Alex Hammond
Business Development Manager, CRN National Coordinating Centre (CRNCC), NIHR Clinical Research Network (CRN)