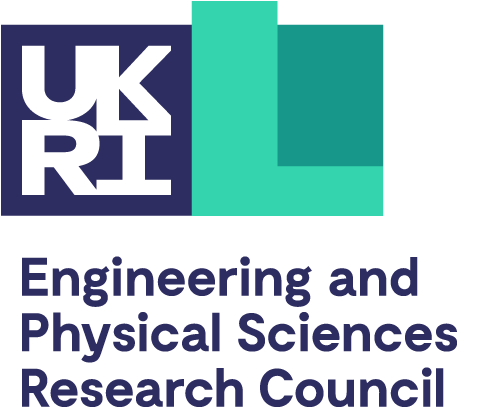 Two Digital Health Hubs awarded to the North of England
Two Engineering and Physical Sciences Research Council (EPSRC) Health Hubs have been created in the North
9th June 2023
The NHSA is delighted to be part of two northern consortia, today awarded a share of £16.5 million in Engineering and Physical Sciences Research Council (EPSRC) funding to establish five new digital health hubs across England.
The two northern hubs are led out of Newcastle University and the University of Sheffield, with the remaining three hubs led by the University of Bristol, University College London and King's College London. They will promote knowledge and skills sharing across healthcare, academia and business, and drive the development of innovative digital technologies for healthcare. Principle investigators, Professor Abigail Durrant (Newcastle University) and Professor Tim Chico (University of Sheffield) said today:
"Both of our hubs respond to evidenced unmet health and care needs of our urban and rural populations in the North of England, which are shaped by significant health and social inequalities. The hubs will provide new opportunities for stimulating socio-economic and cultural growth, through digital skills training and sharing, networking and knowledge exchange, connecting diverse stakeholders in Digital Health from Academia, Health and Care, Industry, public and private organisations, and the wider public.  Our hubs also form core partnerships with our regional Integrated Care Boards, for a joined-up approach to pioneering responsible design and evaluation of health technologies and services that are appropriate and useful, with the goal to deliver benefits and contribute to improved outcomes for our regional populations.
We are keen to find ways to further connect our two hubs in the work that we progress over the three-year pilot scheme, to maximise opportunity for engagement and exchange. Our collective aspiration is to establish an innovation ecosystem in the North of England that has scope for sustainable future growth.  We are pleased to be partnering with NHSA to utilise the resources and insight provided through the Alliance to establish global leadership in Digital Health in collaboration with the Academic Health Science Networks."
Helen Cole, NHSA Executive Lead for Health Technologies and Evaluation, added:
"In response to this EPSRC funding call, and at the request of our NHSA Data Network (the legacy group who delivered the £20M pan-Northern, Connected Health Cities project), we convened our member universities, NHS Trusts and Academic Health Science Networks in collaborative conversations, spanning six consortia bids from the North of England. Their consensus view was that this pilot funding offers excellent potential for creating short- to medium-term impact on the regional footprints proposed, but with a shared vision to attract further funding and scale up successes across the whole of the North.
With NHSA letters of support to all six northern bids, we were delighted to learn that three were invited to final interview, then the announcement by EPSRC today that two of their five awards were granted to the North East and North Cumbria, and South Yorkshire.
We congratulate Abi and Tim and look forward to supporting them in their collective aspirations, to develop a strategic approach to meet the digital health skills requirements for academics and UK business for the next decade and beyond." 
The South Yorkshire Digital Health Hub
The South Yorkshire Digital Health Hub covers a region of 1.4 million people affected by high levels of disease and health inequalities. It includes NHS organisations including GPs, adult and children's hospitals, mental health services and the recently introduced South Yorkshire and Bassetlaw 'Integrated Care System', researchers from the University of Sheffield and Sheffield Hallam University, large and small companies, and patient and public groups. These partners between them have all the necessary expertise and experience in developing new Digital Health technologies to the point of use in the NHS.  The hub will offer digital health training for researchers, clinicians, patients and the public and develop a pipeline of digital innovations that address unmet health needs in South Yorkshire.
Northern Health Futures (NortHFutures) Hub
NortHFutures is envisioned as a world-leading healthcare technology (health-tech) innovation ecosystem. Based in the North East and North Cumbria (NENC) with a consortium of over 50 partners, the hub involves six regional universities (Cumbria, Durham, Newcastle, Northumbria, Sunderland and Teesside), in collaboration with: NHS Trusts and NENC Integrated Care Board; Local Authorities; Industry; Voluntary, Community and Social Enterprise – across NENC, UK, and globally. The Hub addresses health and social inequalities in NENC by supporting: inclusive digital skills training and sharing; stakeholder-involved research to better understand unmet health needs; responsible health-tech design and development; and collaborative platforms for networking, entrepreneurship, and data work.
NortHFutures humanises health-tech; equity, participation, and investment in people is core for interconnecting diverse stakeholders. NortHFutures will address underserved communities to stimulate socio-economic and cultural growth. Through our human- and civic-centred approach, we will develop digital health resources for populations of all ages to invest in their possible futures.