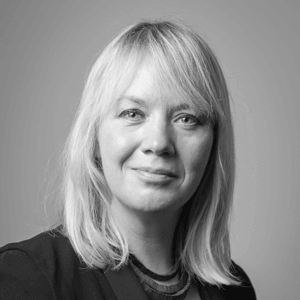 Why doesn't anyone know what you do?
The importance of profile and why you should engage with your communications professional
It's fascinating how many people are really annoyed that others don't know what it is that they do. Perhaps as a health researcher working on ground-breaking projects with potentially life-changing applications that annoyance feels understandable. But you know why they haven't heard, why you have no profile? Because you haven't told them.
That's why often extroverts succeed more than introverts, with worse work. But don't get confused – communications isn't ego driven, it's practically driven. Profile means grants, it means prestige for a project, it means that it's easier to recruit, to get people engaged.
And that is where professional communicators like me come in, your communications director/manager/officer's role is to be your project's extrovert. They know how to shout about what you do and who to shout it to for best impact.
How do we do it? We look at who you want to talk to and the media they use, from newspapers to events to Twitter. We will talk to you about what you want to say and the best way to say it. We will identify potential pitfalls and help you work out how best to respond. We will make sure what you say is clear, concise and understandable.
Good communications is a professional skill that takes developing – I've over 20 years of experience in communications, from writing my first magazine aged 17, to over a decade in newspapers and five years in public relations. That's taught me how journalists think, how to write for different audiences, when to use advertising, how to talk on social media, and, importantly – how not to.
And what's the impact of that? At the NHSA our Twitter audience is 2,000 engaged, interested people who regularly communicate ideas with us and each other. That engaged audience helped us to reach a social media audience the size of a national quality newspaper last year.
Our LinkedIn page views have a readership of a large regional newspaper and our actual media coverage last year had a potential audience of many millions. That's how we're helping to grow the reputation of the excellent health sciences offering of the North of England, drawing in industry, investment and talent to the region.
No one know what you do? Tell them – speak to your comms professional and they'll make sure everybody knows.