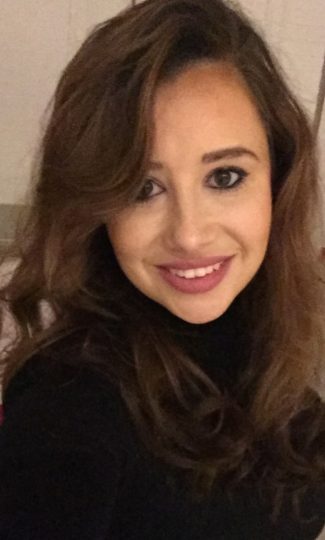 Blog: Rachel Forrest Medical Technology Industry Manager NIHR Clinical Research Network North East and North Cumbria
Medical Technology Manager Rachel Forrest blogs on the exciting possibilities offered by her unique new role.
I was asked a brilliant question the other day… one of my colleagues came up to me and said 'why are you in this job?' I couldn't really answer there and then, because between me and you, I fell into it and had no idea what the answer really was. My background was in mathematics and although I had experience in clinical research it was mainly based around pharmaceutical studies. The role I was offered, Medical Technology Industry Manager, is a unique post, the first of its kind, both regionally and nationally.
Its aim: – to promote innovative collaborative working in the North East and North Cumbria and to make our region an attractive place to conduct medical technology research.
I recall on my first day thinking, "Can I successfully do what I am being asked to do?" I had no clue about medical technology, like many others. I knew pharmaceuticals research inside out, but technology research was a completely different minefield, or so it seemed. I remember being asked about my plans for strategic engagement with SMEs (Small to Medium Enterprise) and not being concerned about the nature of this undertaking, but panicking about the fact that I had no idea what an SME was. And from there on in, the start of my never ending learning journey began. I am now two years into my role, and I'm still learning something new every single day. It's fascinating. The additional level of knowledge and experience I have gained from working with medical technology is invaluable.
So what do my days look like?
I work daily with SMEs from all over the world and encourage them to develop their technologies in the UK, particularly the North East and North Cumbria region. I link the companies with our local research active clinicians and develop collaborative opportunities for both parties. The companies I support range in size from SMEs with under 10 employees to large multi-national companies. The collaboration between the clinicians and the companies often takes the form of a clinical research study in the NHS – giving our patients a chance to try out some new device or technology to help them manage their medical condition.
Professionally, the role is challenging and exciting. Some of the technologies I have worked with are incredible. They really will transform the future of healthcare in the NHS.  For example, a first in man synthetic bone adhesive that both repairs bone and stabilizes metal implants to a database that redesigns patient pathways impacting on their outcomes and quality of care.
Personally, the role fits my characteristics perfectly. I meet new people weekly; I love a good natter and to make new contacts. I travel to events; I love to be out and about. Plus, delivering a successful first year in a new role; confirming my competitive nature and desire to be at the leading edge.
So my answer to that same question today would be, "Why am I in this job", that's easy – because I am continuously fascinated by the world of medical technology and the challenges I need to conquer along the way.
And finally a bit of advice to my younger, worried, self on her first day in a new role, I would say embrace challenge and change, to worry a bit less, and make the most of new experiences to learn and develop. Just as medical technology does.