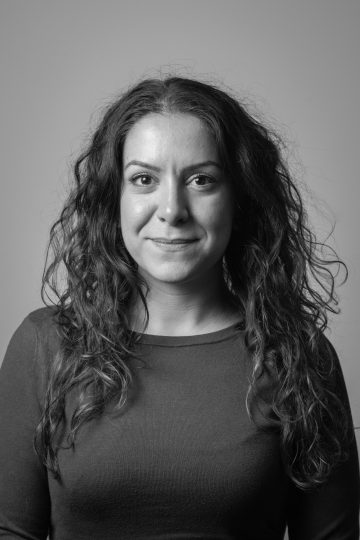 Sustainability for the NHS through engagement with global industry
Business Development Manager Suzie Ali Hassan on working for a sustainable NHS through engagement with international industry
Just ahead of being in the US for the next couple of weeks, to promote all things UK, Northern and health sciences to global industry, I began wondering why it is so important to support our research institutions in partnering with industry? For me I recognised it is a fundamental desire to sustain and save the UK National Health Service (NHS) and, of course, improve patient care. Working with industry is a vital part of sustainability, where technologies developed within big industry, as well as SMEs, play a huge role increasing clinical impact, service transformation and therefore cost savings.
From university spin-outs and SMEs through to big pharmaceutical or medtech companies, the new technology should speak for itself – possessing the potential to revolutionise a care pathway or process within the NHS. Working with the big pharma players and SMEs in this capacity has shown me the reality is somewhat different. The clinical evaluation process which should vitally take place within the NHS itself can be resource intensive, as well as the latter scale up and diffusion of the technology. Some of these challenges mean SMEs, despite introducing some amazingly innovative technology, are one step behind the bigger players when attempting to enter the market and the NHS. Which is where we come in. The Northern Health Science Alliance (NHSA) is well-placed to support all sizes of organisations providing an equal playing field for disruptive, transformative technology reaching the NHS and the UK market.
Initially bigger companies see their reputation opening doors for them, there is prestige associated with an academic or research institution being linked to the big pharma, medtech or digital health companies. This is not a criticism but for an SME going it alone, attempting to penetrate the NHS and find a clinical champion to support their technology development, there is a high wall to climb – especially if the likes of, for example, Medtronic is approaching the same wall. A new player needs more support. If their call for interest can be far reaching and target multiple institutions at once, their chances of finding an access point are increased significantly. The NHSA does just this through a coordinated process for both big players and SMEs, calling for expressions of interest from its eight research active NHS Trusts, eight top UK medical schools and four Academic Health Science Networks (AHSNs).
Funding is often a barrier to the initiation of any clinical evaluation study, this bone of contention affects big industry as well as SMEs. Research in any capacity costs money and the lack of up-front capital to support an evaluation can be a deterrent to even the most die-hard grant applicants from the UK health research infrastructure. Big players have money by reputation, but it is often found in siloes and not necessarily open to support clinical validation studies. Clinical validation and market access are not considered part of the same process or budget, thereby reducing the funding available to fulfil the essential process of evaluating clinical utility in the context of the healthcare system. SMEs contend with a more obvious problem of resource, although this can be at somewhat mitigated as they have less competing priorities within the organisation and their efforts are more focused. The worry with both scenarios is that this new, exciting technology slips through the cracks and consequently the NHS, and patients, do not get an opportunity to experience its benefits.
The UK does support industry collaborative grants of course, where although the NHSA does not directly fund research we are in an opportune place to have visibility of pots of funding for industry collaboration. Some of our institutions have seed funding available to support early stages of collaboration, as well as national funding bodies like the National Institute for Health Research (NIHR) which support translational and public health research programmes within some of our member organisations. The NHSA can also act as a partner on a grant application, providing the much desired vehicle for scale up of study outcomes exhibiting real value for money to the research funders. We provide this kind of support to SMEs and big industry, as long as the clinical buy-in is established and our institutions want to move forward.
Across the UK, our valuable AHSNs are in place to support companies with commercially available technology work up a business case and plan for wider scale adoption in their respective regions. The four AHSNs we work with in the North of England are well networked, engaging with big industry and SMEs to get their technology adopted by the NHS at scale. They all support 'Innovation Portals' where industry can upload information about their technology, automatically opening it up to NHS Hospital Trusts across the North of England. The NHSA supports companies engage with their local AHSN early during the evaluation process, meaning the technology is on their radar and they are able to prime relevant clinical groups, CCGs and other important stakeholders.
Over the last six months I have been working with a Swedish SME, Meloq, who have developed a digital, medical device for measuring the angle of joints and related spasticity during rehabilitation. It had primarily been used in physiotherapy within Sweden but they were interested in entering the UK market and exploring alternative applications e.g. neurological conditions. Directing the enquiry to our 20 member organisations, the NHSA supported engagement with three leading centres who showed interest in the technology: Liverpool, Sheffield and Newcastle. Within six months of initial connections the technology is set to be used as an outcome measure in a neurology trial in Sheffield. In addition to this, use cases and research projects are being discussed within the physiotherapy research group across hospital sites in the North East of England.
I spoke to Rui Chen, Co-Founder of Meloq, on how the he felt the NHSA had helped the company. He said: "As a SME based in Sweden it is very interesting to do clinical studies in a large market like the UK. However it is difficult to know where where to start and whom to contact. The NHSA has helped us bridge this gap and provided us with invaluable support by connecting us to clinical groups in the UK. We are now creating the protocol for our first clinical study in the UK and discussing project proposals with another clinic."
The impact a new technology can have on care should be directly correlated to the extent of clinical unmet need, irrespective of whether you are a company of five people or a company of 500. By working with the NHSA, industry is provided with an equal platform for market access in the UK and a bespoke service for clinical evaluation of new technology within the healthcare system itself.
So ahead of BIO 2017, I call to all companies to look to the NHSA to support your entry into the UK!