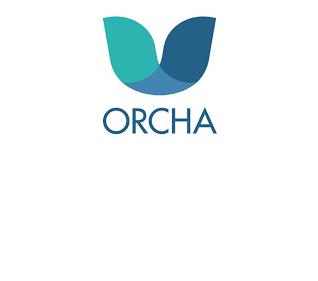 Guest blog: Liz Ashall-Payne of Orcha
Health Apps, the Good, the Bad, and the Ugly: The Importance of information
If you can think of an ailment, concern or any aspect of your health and wellbeing which you wish to improve upon, you can be certain that there already exists an app for it, there may be ten, one hundred or even upwards of a thousand; what is uncertain however, is whether such apps will work as advertised? In the wake of unprecedented National Health Service (NHS) efficiency savings, increasing waiting lists, and a looming shortage of trained medical professionals, those concerned with proactively managing their health and wellbeing are increasingly turning to mobile or 'm-health', and the use of unregulated 'apps.' This infant industry is quickly gathering momentum, and with an estimated 165,000 health apps available for download as of 2015 [1], the convenience and widespread availability of mobile health solutions presents an accessible, affordable and inviting opportunity to empower those looking to actively manage their health.
Apps are presenting new and exciting opportunities for both users and the NHS, and represent a considerable opportunity for both patient and health service benefits. As of 2015, it was estimated that 71% of Britons (45.5million in total) owned a smartphone [2], 75% use smartphones or tablets to search for health information online [3], and over 90% would use mobile-health services to engage with healthcare professionals, in the event that these services were available [2]. Apps enable the possibility of making positive changes from the comfort of your own home, and not confined by the constraints of appointment times and waiting lists, can enable the treatment of thousands of individuals at the same time [4], with the treatment of one individual having absolutely no impact on the time and resources available to treat others. The widely accessible nature of health apps also presents a flexible and pragmatic opportunity to improve patient access and extend the effective reach of healthcare, to those who, for one reason or another, are not currently able to engage with existing services. This may include the teacher who is too anxious or stigmatised to discuss alcohol dependency face-to-face, the depressed armed forces serviceman for whom a desire for anonymity is paramount [5], or the knowingly overweight and concerned single-mother of three who struggles to schedule a GP appointment, around her childcare and work commitments.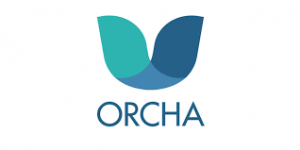 Regrettably however, while poor quality pharmaceuticals and medical devices rarely find their way to patients, the same cannot be said about the largely unregulated market for health apps. As such, the reality is that there exists a considerable gap between the potential benefits that apps could provide in theory, and what they are currently likely delivering in practice. Recent reviews in the therapeutic areas of bulimia [6], asthma [7], PTSD [8], and even insulin dosing [9] and suicide prevention [10] have yielded disturbing conclusions regarding the quality, scientific basis and often blatant disregard for safety [11], of a great number of apps available to those in search of high quality health management solutions.Even with respect to NHS accredited apps, recent research from the University of Liverpool has shown that of those endorsed and recommended to patients for the treatment of depression and anxiety, over 85% provided no data whatsoever to corroborate claims of effectiveness made in the app store [4]. This naturally leads to the question of what, if anything, is the use of such apps likely to accomplish? Research has shown that user engagement, rather than the modality of therapy is the key to achieving successful outcomes [12, 13], and some may come to the conclusion, if unsuccessful, that the problem is not the app itself, but rather the user.
Upon trying apps as a therapeutic medium and yielding little benefit, some may be less likely to use other, safer and more effective apps in the future. Some may even re-consider the choice that led them to search for a digital health solution in the first place, abandoning their efforts of weight loss or smoking cessation for example. As such, it is clear that the 'true' cost of downloading ineffective and in some cases harmful apps which are not supported by clinical evidence, is not simply the financial or time cost of downloading and becoming familiarised with the app itself, but rather the 'opportunity cost' of missing out on the truly beneficial effects of alternative higher quality apps which could have been chosen and actively delivering benefits instead, but which were outnumbered and hidden in plain sight, amongst a bundle of predominantly ineffective apps. Setting a high standard from the outset is vital to achieving long-term benefit for both patients and the NHS. Through identifying and actively promoting the most clinically effective, safe and beneficial apps earlier in an individual's m-health journey, all the potential benefits of apps, whether in terms of reducing treatment costs, extending the effective reach of healthcare, or improving NHS efficiency, have a far greater chance of being realised.
In providing a clear means of navigating the seemingly never-ending pages of results when searching for a specific app, and informing the decisions of those who download such apps, the good can be sifted from the bad and even the dangerous, and in doing so, can be given a chance to prevail. In doing so, the NHS and its patients can begin take full advantage of the apps revolution, engaging with this 21st century solution without the threat of unknowingly inflicting harm on users, and resulting in a more flexible and accessible healthcare system, and the potential for large scale improvements in population health. But only through identifying a means of assessing the quality, safety, value and risk of the hundreds of thousands of apps available to choose from, can we begin to do so.
For more information on Orcha visit www.orcha.co.uk
REFERENCES
[1] IMS institute for health informatics. Medicines Use and Spending in the U.S. – A Review of 2015 and Outlook to 2020. 2015. Available at: http://www.imshealth.com/en/thought-leadership/ims-institute. Accessed 2nd April 2016.
[2] Nuffield trust. Delivering the benefits of digital health care. 2016. 194
[3] Department of Health and UK Trade and Investment. The UK: your partner for digital health 195 solutions. 2015. Available at: https://www.gov.uk/government/publications/theuk-your-196 partnerfor-digital-health-solutions. Accessed 5th April 2016
[4] Leigh, S, Flatt, S. App-based psychological interventions: friend or foe? Evid Based Ment 205 Health; 2015, 18, 4:97-9.
[5] Iversen AC, van Staden L, Hughes JH, et al. The stigma of mental health problems and other barriers to care in the UK Armed Forces. BMC Health Serv Res 2011;11:31
[6] Nicholas J, Larsen ME, Proudfoot J, et al. Mobile apps for bipolar disorder: a systematic review of features and content quality. J Med Internet Res 2015;17:e198
[7] Huckvale, K, Car, M, Morrison, C, Car, J (2012). Apps for asthma self-management: a systematic assessment of content and tools. BMC Med, 10:144.
[8] Olff M. Mobile mental health: a challenging research agenda. Eur J Psychotraumatol 2015;6:27882.
[9] Huckvale, K, Adomaviciute, S, Prieto, JT, Leow, MK, Car, J (2015). Smartphone apps for calculating insulin dose: a systematic assessment. BMC Med, 13:106.
[10] Larsen, ME, Nicholas, J, Christensen, H (2016). A Systematic Assessment of Smartphone Tools for Suicide Prevention. PLoS ONE, 11, 4:e0152285.
[11] The Daily Mail: Health warning over blood pressure monitoring apps as doctors warn they are 'untested, inaccurate and potentially dangerous'. Available at: http://www.dailymail.co.uk/sciencetech/article-2887791/Health-warning-blood-pressure-appsdoctors-warn-untested-inaccurate-potentially-dangerous.html#ixzz4AWLyyVsB
[12] Horvath AO, Bedi RP. The alliance. In: Norcross JC, ed. Psychotherapy relationships that work: therapist contributions and responsiveness to patients. New York. Oxford University Press, 2002:37– 70. 18.
[13] Kim D-M, Wampold BE, Bolt, DM. Therapist effects in psychotherapy: a random effects modeling of the National Institute of Mental Health Treatment of Depression Collaborative Research Program data. Psychother Res 2006;16:161–72.